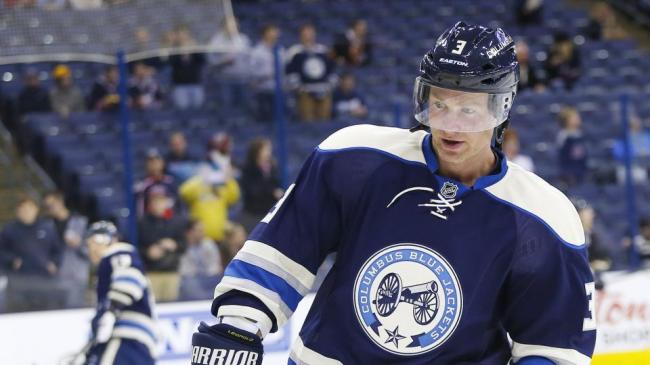 The NHL's trade deadline has come and gone; some teams improved with hopes to make a Stanley Cup run while others planned for the future by trading away veterans for prospects. Oh and one team made a wish come true for an 11-year-old girl who dreamed her dad Jordan Leopold would be traded back home.
Jordan Leopold is a 34-year-old defenseman formerly of the Columbus Blue Jackets. On Monday he was traded from Columbus to the Minnesota Wild, his hometown team. Prior to the trade, his 11-year-old daughter Jordyn sent this adorable letter to the coaches of the Wild, pleading with them to trade for her dad, who apparently was not happy wasting away in Columbus.
Her wish was their command, as Dad is now back home where he belongs. Who needs an agent when you've got a go-getter for a daughter?