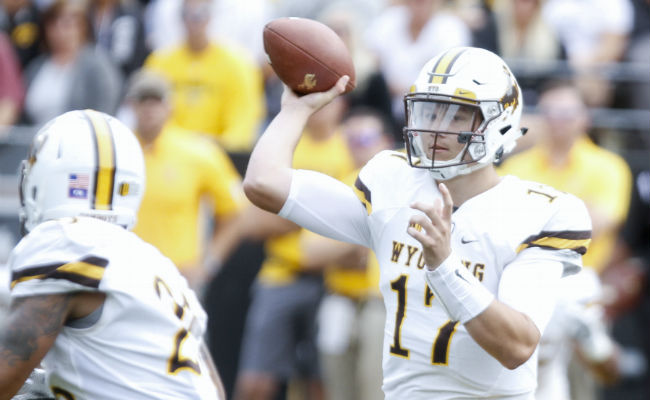 Josh Allen attempted to apologize during his first interview since insensitive tweets came to light late Wednesday night. Allen is expected to be a top pick in the NFL Draft, but talk about the tweets from several years ago found on his Twitter account dominated the talk in Dallas on Thursday.
Allen is among a group of at least four quarterbacks expected to be taken in the first round, and late "character issues" could always impact a prospect's draft stock. The prospect was interviewed at the top of ESPN's 7 p.m. draft coverage outside AT&T Stadium, with Suzy Kolber offering Allen a chance to explain what happened and how he found out the tweets had become national news.
Allen said he is "a different person than I was six years ago" and explained that he and his friends would write "stupid" things on each other's social media accounts via their phones when they would be left unattended.

"If you look back at it, I didn't write a lot of those words," Allen said according to Pro Football Talk. "Obviously we were young and dumb. I was 15, 16 years old at the time. I never realized that could hurt me down the line."
Allen said his account was looked over in January and nothing alarming came up and claimed some of those tweets were deleted.
"To my knowledge," he said, "Some of those tweets were deleted and somebody had those waiting to screenshot and post."