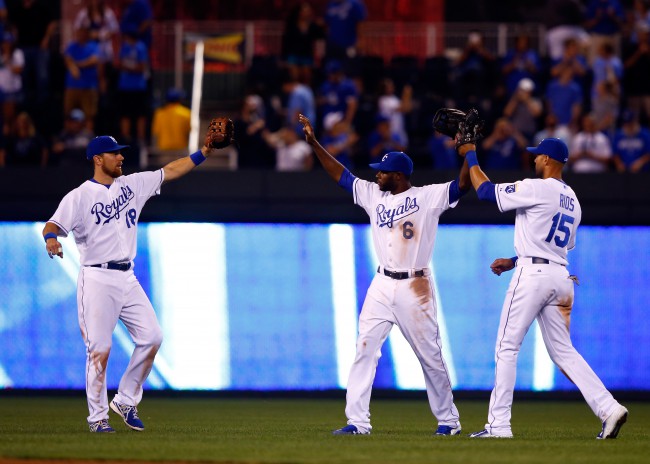 Oh, yeah, this is totally what the Kansas City Royals want a month before the start of the playoffs: chickenpox. But, that's exactly what pitcher Kelvin Herrera and right fielder Alex Rios have, according to multiple reports. What the organization is hoping for at this point is that only Herrera and Rios have the chicken pox. To ensure this is the case, the Royals are basically going to quarantine them, lest they risk getting the entire roster sick.
An Associated Press report stated that "Herrera and Rios will likely miss a couple of weeks as the season wraps up. Both players were sent home from Tampa Bay after experiencing symptoms over the weekend."
Unfortunately, the Royals aren't sure yet if this is the extent of the situation. Chickenpox is airborne and is much more severe in adults than it is in children. Obviously, a dugout and locker room would be prime areas to spread the highly contagious disease. As the Kansas City Star notes, "even with the infections limited to only two players, the Royals must stay vigilant, experts say. After exposure to the virus, victims can still take up to three weeks to display symptoms."
And in three weeks, the Royals will be preparing for the playoffs. At 80-50, the Royals have a 13-game lead on the Twins in the AL Central. Chances are it's no big deal if Herrera and Rios miss some time. Beyond that, however, the Royals cannot get sick right now you guys given the time of year they're about to enter.
(Via Kansas City Star, ESPN)