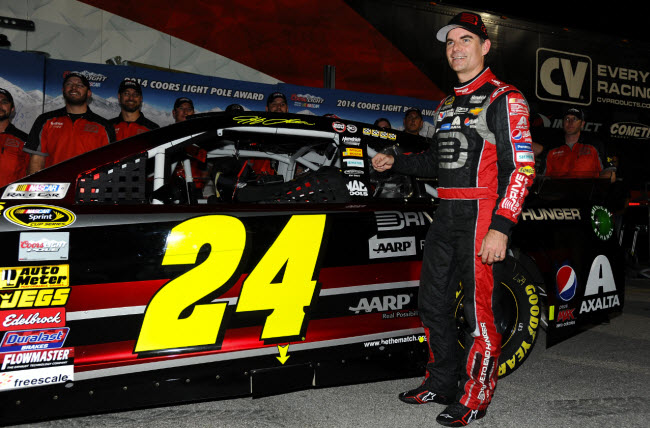 When Michael Strahan left his role as Kelly Ripa's co-host on Live, it led to much speculation as to who would be replacing him. At the moment, Ripa is co-hosting with a bunch of guest hosts, just as she did after Regis Philbin left but before Strahan got the role. One name has moved to the top of the list of potential permanent co-hosts, reportedly. That name is Jeff Gordon.
Yes, former NASCAR driver Gordon seems to have emerged as the favorite to replace Strahan, keeping it in the athlete family. Gordon is one of the most successful race car drivers of all-time, and is one of the most recognizable NASCAR drivers ever. He retired in 2015, and currently works as an analyst for NASCAR races on FOX.
That's not all the TV experience that Gordon has, either. He has guest hosted the show with Ripa nine times, and even hosted it with Philbin once. Nobody with the show is commenting on host speculation, and there are other notable names like Rob Lowe and Anderson Cooper being thrown out as well. However, if current speculation holds true, it looks like Gordon will be the second athlete in a row to make the move into the seat next to Kelly Ripa every morning.
(Via TVLine)