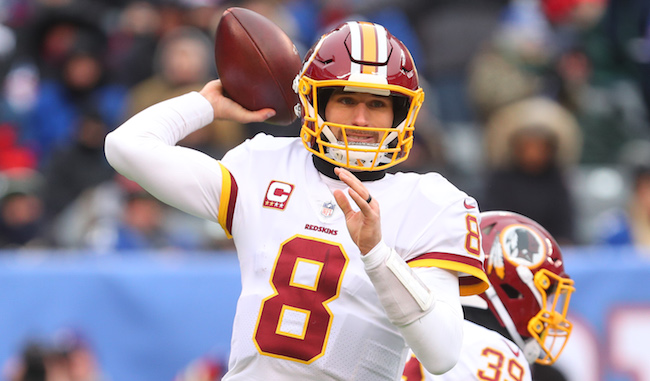 Kirk Cousins is headed to Minnesota. The former Washington quarterback made the most of his free agency by signing a 3-year deal with the Minnesota Vikings.
According to ESPN's Adam Schefter, Cousins will sign with the Vikings after he finally escaped Washington's franchise tag limbo of the last few seasons. Washington made it clear they were moving on from Cousins after trading for Alex Smith earlier in the offseason.
It was reported earlier on Tuesday that Cousins would visit the Vikings first, but it appears that the offer the team gave the free agent was enough to make him eschew other potential landing spots.
https://twitter.com/AdamSchefter/status/973587918924206080
NFL Network's Ian Rapoport reported earlier in the day the offer on the table from Minnesota was a fully guaranteed $86 million.
Free agency hasn't happened just yet, but teams are allowed to contact free agents and prepare deals if offers are agreed to. The Cousins deal is huge, especially if it truly is fully-guaranteed. That's a rarity in the NFL, and perhaps was a big edge the Vikings had over other potential landing spots for Cousins.
The Vikings were propelled by a miracle touchdown to the NFC championship game a few months ago, have essentially parted ways with three potential starting quarterbacks — Case Keenum, Teddy Bridgewater and Sam Bradford — that have left in free agency. The team truly had a lot of options this offseason, but it appears they had their hearts — and wallets — set on Cousins.