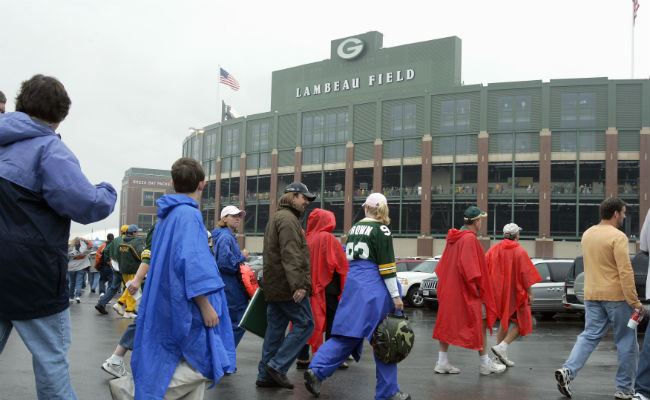 The Green Bay Packers have a huge battle with the Minnesota Vikings scheduled for Saturday night, but a very different conflict went down at Lambeau Field on Friday afternoon when police were called after an incident between workers at the famous stadium.
Social media lit up on Friday with images of an odd scene at the Packers home field in a parking lot where a car appeared to be sitting on top of another one on an otherwise normal cloudy day.
That was just the start of an odd situation where a former worker at the stadium tried to enter the facility and was arrested by Green Bay police.
According to an ESPN report, the incident started when an altercation caused the now-arrested worker to lose his job.
Green Bay Police Chief Andrew Smith confirmed at a press conference that a fired food service contractor tried to ram a former co-worker with his vehicle Friday afternoon at Lambeau Field, where the Green Bay Packers play.

Smith told reporters the suspect was fired after an altercation with the co-worker earlier this month. Smith said when the suspect saw the co-worker Friday, he smashed into that employee's vehicle, driving it under the back of a van. Smith said the suspect then chased the employee into the loading dock area, then drove into the stadium and crashed into a storage area, but did not get onto the field.
Officers later clarified that it was not an active shooter situation, and that the former food service worker is in police custody.
And here's a fun report from a Phoenix tv station that has no idea what Lambeau Field is.
It doesn't appear that the incident will impact the actual game on Saturday, but it is a good reminder that a lot of people that aren't on the Packers work at Lambeau Field.