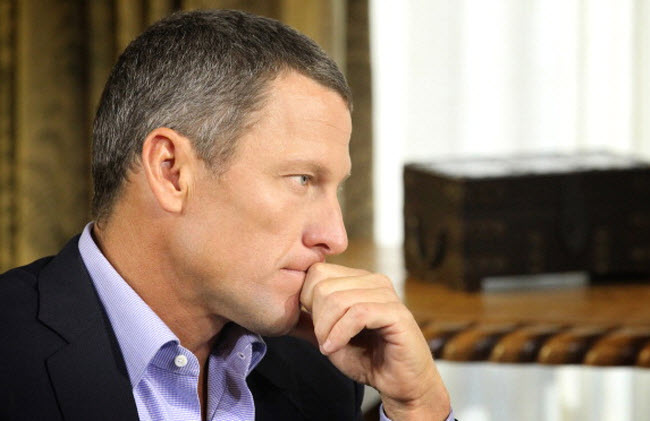 Lance Armstrong is the Lord Voldemort of cycling. Well, at least according to Lance himself, he is. In a recent interview with the Telegraph, he talked about what life is like being sued by former teammate Floyd Landis for $100 million, while also serving his lifetime ban from the sport of cycling. Most importantly, though, he compared himself to none other than Harry Potter's archnemesis when he described how people perceive him nowadays.
"I'm that guy everybody wants to pretend never lived," he says. "But it happened, everything happened. We know what happened. Now it's swung so far the other way… who's that character in Harry Potter they can't talk about? Voldemort? It's like that on every level. If you watch the Tour on American TV, if you read about it, it's as if you can't mention him."
The Telegraph piece also mentions that Travis Tygart, the chief executive of the United States Anti-Doping Agency, is "at a loss" for presenting new evidence with which to reduce Armstrong's lifetime ban. So, go ahead, we can all just associate Armstrong with Voldemort for the time being.
[Source: For The Win]