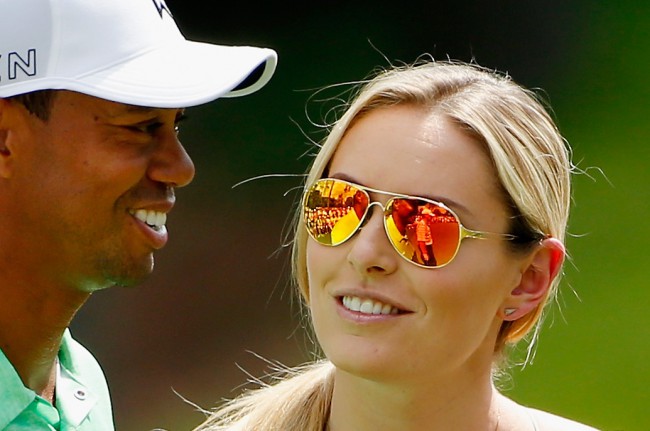 The greatest sports couple ever besides Chris Evert and Jimmy Connors have decided to call it quits. Golfer Tiger Woods and Olympic skier Lindsey Vonn announced they have ended their relationship after nearly three years together. Vonn shared the news on her Facebook page, while Woods opted for a post on his website titled "A Personal Message from Tiger":
"Lindsey and I have mutually decided to stop dating," said Tiger Woods.

"I have great admiration, respect and love for Lindsey and I'll always cherish our time together. She has been amazing with Sam and Charlie and my entire family.

"Unfortunately, we lead very hectic lives and are both competing in demanding sports. It's difficult to spend time together."
It was only a month ago that Vonn was at Woods' side at The Masters as he made his comeback from a self-imposed hiatus to work on his golf game. Now it's all over.
Sure the breakup might help them to focus on their individual sporting goals, like Woods ending his Majors drought or Vonn qualifying for the Olympic team and competing in more tournaments. What about the fans though? No more Lindsey Vonn being adorable with Woods' kids at his tournaments, or Woods coming out of his shell and showing a personality.
I blame Seth Meyers.
At least we have this memory to make cherish forever.
(Via TMZ)