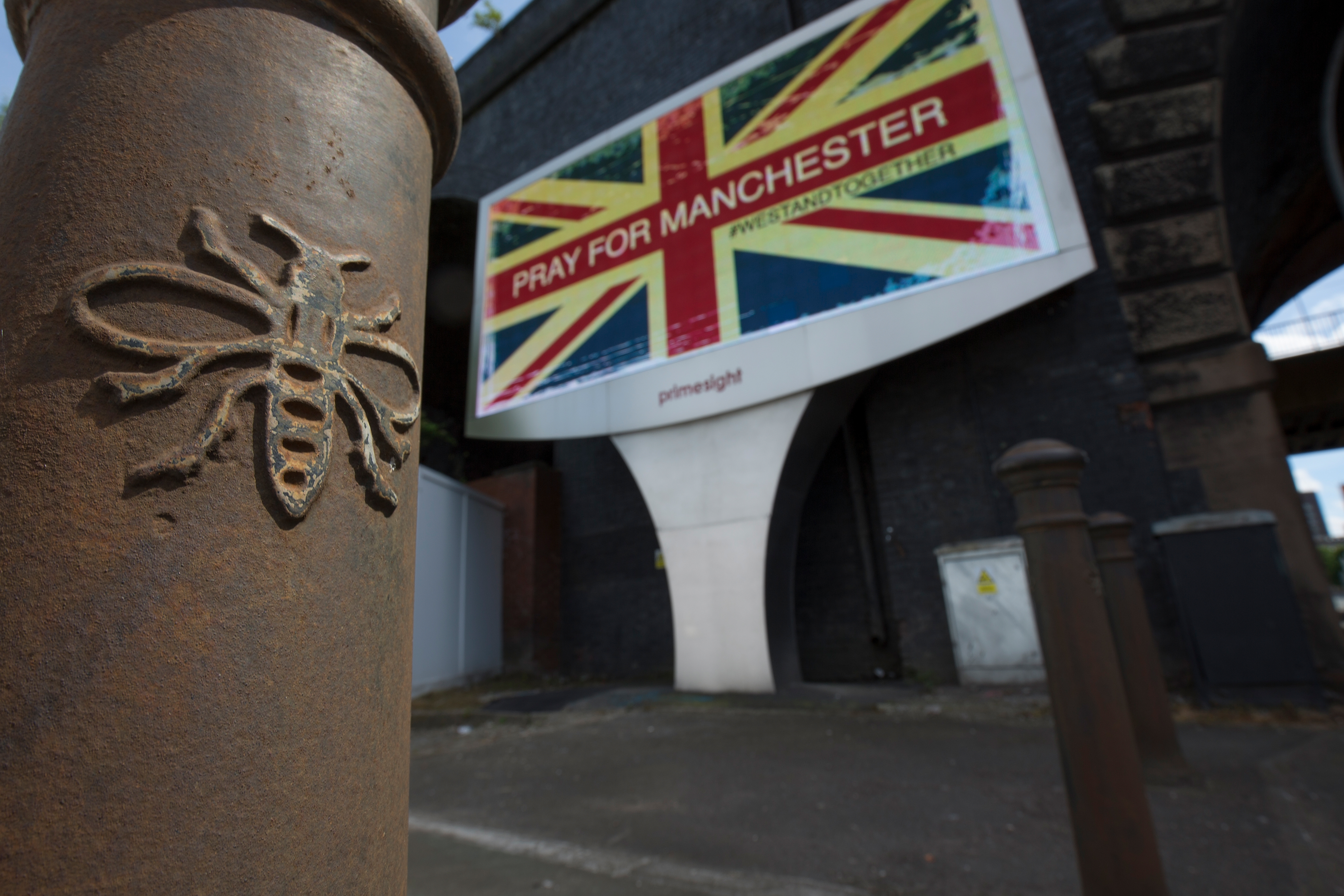 The world watched in horror Monday night as a terrorist carried out a suicide attack in Manchester following an Ariana Grande concert. More than 20 people are dead and dozens more were injured in an apparent suicide bombing.
While the world expressed its grief over the attack, the city's two big soccer clubs — Manchester United and Manchester City — paid tribute to those lost in the attack.
"Our thoughts and prayers go out to all those affected, including our supporters, club staff and members of our community such as the children from our Manchester United Foundation partner schools who were attending the concert at the Arena," Manchester United said in a team release. "Club staff are ready to help the police and other emergency services in any way that may be required at this challenging time for our city."
On the practice grounds Tuesday, Manchester United held a moment of silence for the victims of the attack.

Manchester United manager Jose Mourinho also gave a statement on Tuesday.
"We have a job to do and we will fly to Sweden to do that job. It is a pity we cannot fly with the happiness that we always have before a big game," Mourinho said. "I know, even during my short time here, that the people of Manchester will pull together as one."
Meanwhile, Manchester City captain Vincent Kompany sent out a statement on Twitter hours after the attack.
United captain Wayne Rooney did the same, tweeting about the "devastating" terrorist attack.

United had a scary incident at the end of last season, when a match was prematurely ended when a suspicious package was found at Old Trafford.
Other English soccer teams expressed their condolences for the horrors in Manchester throughout the day, including rival clubs like Liverpool and Arsenal. Rival players, such as Arsenal's Mesut Ozil, took to Twitter to condemn the attacks as well.
Their Europa League Final opponent Ajax arrived in Stockholm on Tuesday as planned, and the match will be held as scheduled.