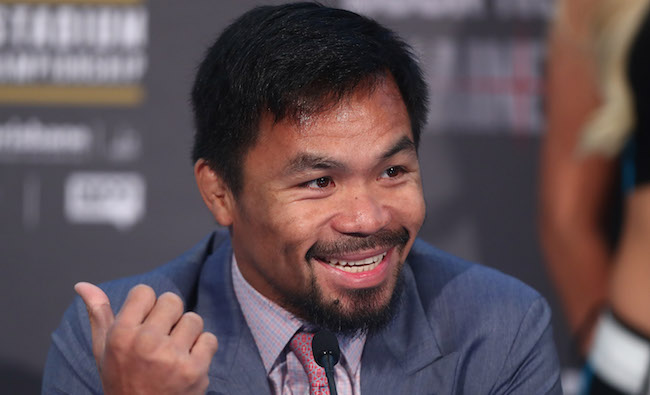 Saturday night's superfight between Canelo Alvarez and Gennady Golovkin was a phenomenally entertaining bout as the two middleweight stars went the distance in a slugfest. After throwing more than 1200 combined punches on the night and nearly 400 of those landing over the course of 12 rounds, the bout went to the scorecards.
The old adage in boxing is that you never want to put a fight in the hands of the judges. The subjectivity of boxing's scoring system and the variety of things judges can value more than another makes it nearly impossible to guess what will happen in a relatively close fight. On Saturday night, we had a close fight and, as often happens, the cards caused controversy.
The draw, to many in the arena, wasn't a horrendous decision. Fans obviously dislike a draw because it feels like an incomplete finish, but in a fight where so many rounds felt close and had major swings in momentum, there were going to be some disparities among the judges' cards. However, the 118-110 scorecard from Adalaide Byrd in favor of Canelo was egregious and something akin to boxing malpractice. Fans erupted on Twitter in anger, ESPN's Teddy Atlas went into a wild rant about the decision, and Manny Pacquiao even took to Twitter to note the ridiculous scoring.

Pacquiao is, of course, referencing his recent loss to Jeff Horn in Australia in a decision that was considered one of the worst in recent memory. Pacquiao knows the pain of bad scorecards as well as any star in the boxing world. His first loss to Timothy Bradley remains one of the all-time great examples of ridiculous scorecards swinging a fight.
The 118-110 card from Canelo-Golovkin belongs on that dubious short list of awful scoring decisions, and it's another point of frustration for boxing fans that all too often find themselves angry with the judges.