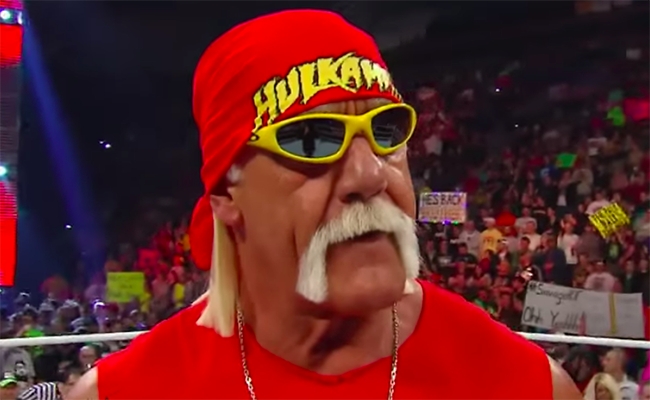 Hulk Hogan is slowly but surely making his way back into the fold with WWE following his lengthy suspension from the company and the WWE Hall of Fame after audio surfaced of him using the N-word.
Hogan was reinstated to the Hall of Fame on Sunday and was backstage at Extreme Rules, although he did not make an in-ring or on-camera appearance during the PPV event. He addressed the superstars backstage and issued an apology, but Mark Henry made sure to let him know that he has more to do.
Henry spoke with SiriusXM Busted Open Radio on Monday about the conversation he had with Hogan at Extreme Rules and noted that he was encouraged by what Hogan said and that he believed Hogan would take those necessary steps.
"The first thing I thought was I'm hoping he is able to address everybody and voice some concerns," Henry said. He made an announcement. He apologized. He's done a lot of stuff with the Boys And Girls Club. But I didn't want to lose track of the fact that there's more work to be done and I think that's going to happen."
When asked whether Hogan can do the things he needs to to put this behind him, Henry felt he could.
"Yes, and when talking to him yesterday he's willing to," Henry said. "I was very optimistic after talking to him. He's like, 'Mark I'll do whatever. Because I want people to see my heart not what I said anymore. It's an embarrassing thing. I go places and I see people giving me a look I'm not used to getting and it's been that way since that time.' He said, 'I can't live with it like that. I gotta fix it.' And I was like, 'great, you're willing to fix it? I'm willing to help.'"
Some will be quicker to forgive Hogan than others, and there will likely be a portion of fans who are, understandably, never willing to do so. We'll see what those steps are that Hogan takes as he will undoubtedly be appearing on WWE television in the relatively near future and will need to address the issue.