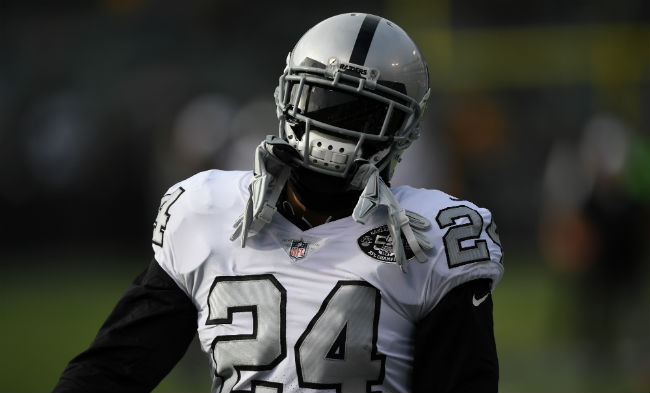 Marshawn Lynch was ejected from Thursday night's Oakland Raiders game against the Kansas City Chiefs after he shoved an official during a scuffle between both teams.
Lynch left the bench in the second quarter after a late hit on Raiders quarterback Derek Carr that initially drew a flag from the officials. Players pushed and shoved on the field, and somehow Lynch got near an official and grabbed him, appearing to give him a shove in the process.
Officials threw another flag and CBS broadcaster Tony Romo speculated that Lynch would be thrown out of the game for the penalty. He was.
https://twitter.com/FirstDownFR/status/921188330372558848
Officials called the roughing the passer penalty on the Chiefs defense but also the personal foul penalty on Lynch for contact with an official. The penalty disqualified Lynch from the game, as contact with an official is an automatic ejection.
There's a good chance further punishment comes for the penalty. At the very least, he will see a fine.
Lynch had no business being on the field, as he wasn't even involved in the play. But the Raiders were clearly upset at the late hit, which came to a quarterback that just weeks ago was thought to be out an extended period of time with a back injury.
Now, it appears that Lynch might be the offensive player that misses time. Lynch appears to have been very upset about the incident, not bothering to stick around past the half.
Lynch was never great with the media, so it's not like he would have offered up much of an explanation for the incident in postgame. But it is strange, and you have to wonder what Lynch thought he was doing, or who he was grabbing, on Thursday night.