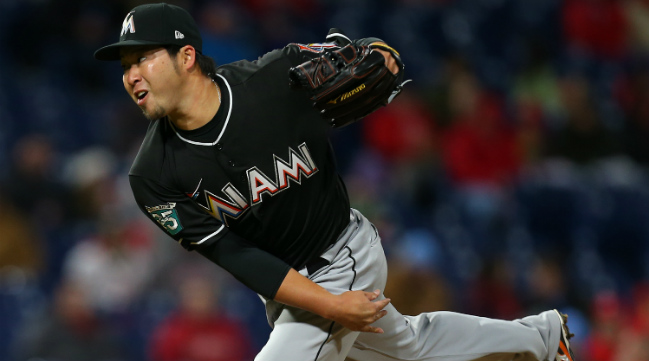 Baseball is a brutal game. Few things are more painstaking than watching your team get blown out since it happens over the course of several hours and things snowball in a way that they do in no other sport. Next thing you know, you're the Miami Marlins, and during the seventh inning of your Saturday game against the Philadelphia Phillies, you find yourself down 20-1.
To best tell the story of how things went down at Citizen's Bank Park, we must look at the Marlins' Twitter account. Things got off to a good start, as Miami picked up a run in the top of the first when Derek Dietrich crossed home plate due to a wild pitch and a throwing error.
The Phillies managed to score five runs in the bottom half of the frame. That's not ideal, but it's also not the worst thing in the world. Still, there were no tweets from the Marlins.
Nor were there any tweets from the folks from Miami after Philadelphia scored four runs in the third, eight runs in the fourth, two runs in the sixth, and one run in the seventh. By the time the dust settled, the score was 20-1, and no one had heard from the Marlins' Twitter account.

That was until the team decided to get across a simple message: We're doing well over here in our corner of the internet.
Good on the Marlins for keeping things light in the midst of a blowout. Even better on them for tweeting this out soon after.
Of course, the 2003 Miami Florida Marlins won 91 games and eventually won the second World Series in franchise history. This doesn't necessarily mean that this year's Marlins squad will lift the Commissioner's Trophy, but hey, you can't predict baseball.