South Africa's Wayde van Niekerk has broken a world record set by the legendary Michael Johnson in 1999, and he did it in historic fashion. Not only is van Niekerk the fastest man to ever run the 400m, he did it from lane 8. No one has ever won a 400m race from lane 8 in the history of the sport.
It was absolutely stunning.
To get specific, the 43.03 seconds van Niekerk ran defeated Johnson's record of 43.18. For 17 years, no one could beat that time, and a man in lane 8 did it in Rio.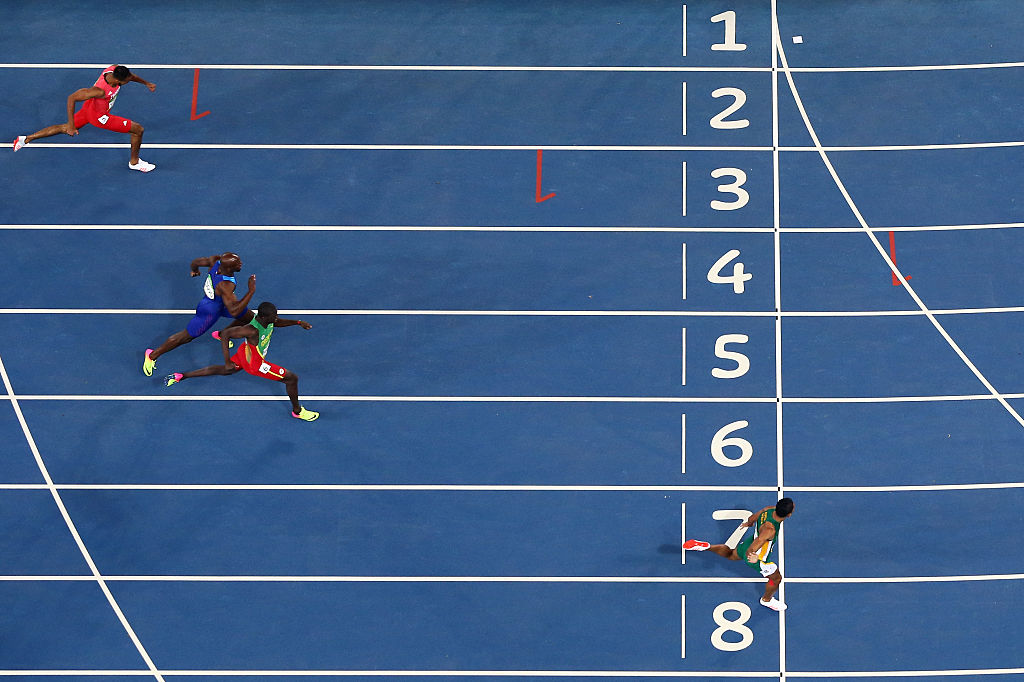 Michael Johnson was calling the race on BBC, and he was all class (H/T FTW):
"Oh my God.

From lane 8. World record. He took it out so quick, and I've never seen from 200 to 400 anything like that. What we will want to see is what his splits were. He could have very well have run negative splits, meaning that he ran faster in that second 200 than he ran in the first 200, which would make this even more amazing.

Well done to the youngster."
So why was he in lane 8? Michael Johnson explained:
Johnson then went back to Twitter so he could continue his praise of van Niekerk:
Michael Johnson may no longer hold world records, but he's got plenty of class.