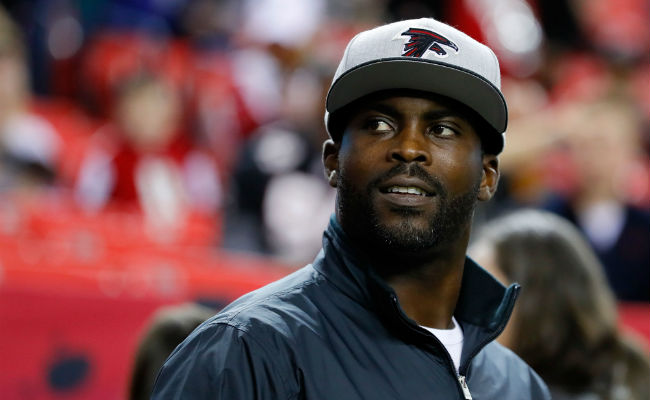 Michael Vick is going back to Atlanta, this time as an offensive coordinator. The Alliance of American Football announced its second franchise on Wednesday, joining Orlando in the new football league.
Alliance Atlanta announced former Minnesota Vikings head coach Brad Childress will be the head coach of the Atlanta franchise when they begin playing. The team also announced that Atlanta's offensive coordinator will be Vick, the former Falcons quarterback.
Vick tweeted about the announcement, posing with a helmet from the new team.
"I have a love and passion for teaching the game of football. I've learned so much over the course of my career, playing for and being mentored by some of the best coaches in all of football," Vick said in a release. "I'm committed to paying it forward, helping players grow and putting some of my ideas into action on the football field. To do this in Atlanta just makes it that much sweeter."
Vick was invited back by the Falcons in recent years and played in the American Flag Football League exhibition last summer, but it appears winning a championship as a coach is now his goal.
"I want to bring a championship to the city of Atlanta," Vick said. "It's always been a dream of mine, and now I have another shot."
The Alliance of American Football kicks off its first 10-week season next February.