Michael Vick is officially retiring from football and he's going out in style.
The former Atlanta Falcons quarterback is ending his career in Houston the night before the Falcons play the Patriots in Super Bowl LI. TMZ reported Gucci Mane is hosting a retirement party for the quarterback in Houston this weekend. Check out the hype video from the Mane himself below.
https://www.instagram.com/p/BP6JXIYDRM-/
Though Vick last played for the Pittsburgh Steelers, he's become close again with the Falcons this season. A decade after Vick spent time in prison for federal dogfighting charges, the quarterback received a massive ovation when he returned to the Georgia Dome for the Falcons' regular season finale earlier this month. Despite an online petition to revoke his invite, he appeared on the field riding around in a convertible and blew kisses to Atlanta fans.
Vick was one of the most dynamic players in team history, but his legacy was forever marred by his criminal activities off the field, which came to light in 2007. He never played again for the Falcons.

A decade after his final game with the team, the animosity that Vick's name once stirred among Atlanta fans appeared to have turned to forgiveness. Not one boo or jeer was heard from the crowd.

"When I first got the call that they wanted to honor the dome legends, I was just thankful I got the call," Vick said before the game. "The dome holds a special place in my heart. This is where I started my career."
Vick even hosted a Falcons watch party at Soho Gardens in Atlanta with 2 Chainz and Juvenile during the regular season.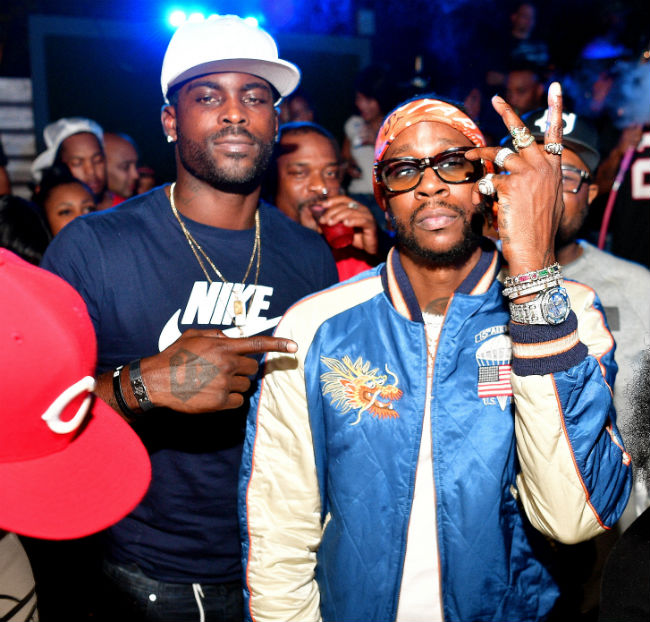 Vick was never able to lead the Falcons to the Super Bowl under center, but he'll be one of the many people representing Atlanta in Houston as Matt Ryan looks to lead the city to its first Super Bowl title in team history. Win or lose, it's going to be a big weekend for ATL in Houston. All that's missing is Outkast playing the halftime show.
(Via TMZ)