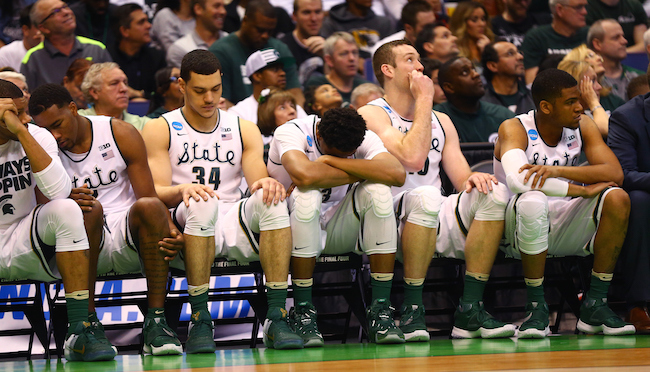 Although it was a 15-over-2, you might be able to argue that Middle Tennessee's victory over Michigan State in the first round of the NCAA tournament on Friday was the biggest upset in the history of March Madness. A whole lot of people thought the Spartans deserved a one-seed heading into the tournament, and many more picked Sparty to win it all in their brackets.
With that being said, it's not surprising that the internet exploded with memes and reactions following the Blue Raiders' 90-81 victory over MSU, what with brackets being busted on the second day of the tournament and all. People seemed to be torn between being excited to watch a huge underdog pull off the upset and emotionally distraught over the sake of their bracket(s).

You didn't think you were going to escape this post without any Crying Jordans, did you? Well, that was silly.
https://twitter.com/LastAngryFan/status/710934457750921216