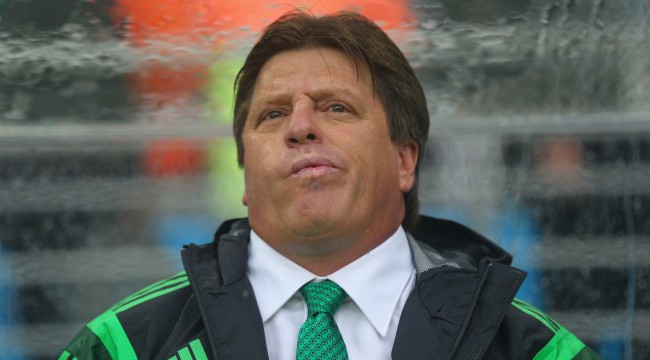 The honeymoon period after the Gold Cup victory ended quickly for the Mexican national team. Their passionate coach, Miguel Herrera, has been fired for allegedly punching a reporter in the neck at a Philadelphia airport. Herrera is beloved as a coach, but punching a media member, or anyone for that matter, is instant grounds for termination. Decio de Maria, president of Mexico's soccer federation, issued this statement after the decision:
"After listening to all my colleagues who are part of this federation, and reasoning I have made the decision to take Miguel Herrera out of the national team," De Maria said. "It is not a simple decision, but it is the correct one.

"Matches never finish, and as public figures we have to keep that in mind. Everyone has had an opinion but as I said, our values have to be kept and no one can be above the type of situation we saw on Monday at the Philadelphia airport."
Herrera's highly expressive sideline gestures will be missed.