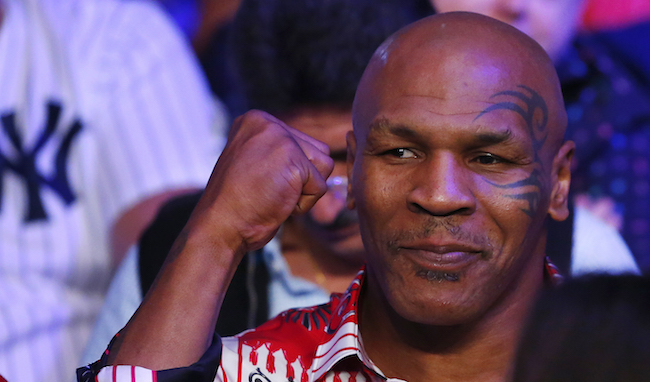 This Soulja Boy vs. Chris Brown thing has escalated pretty quickly, huh? Last week Baby Draco liked an Instagram picture of Breezy's ex-girlfriend, Karreueche Tran. Breezy got pissed and allegedly called Soulja Boy and threatened to kick his ass. The "Crank That" rapper ran to social media and told Chris to come catch these hands if he wanted to. Chris agreed and proposed a celebrity boxing match so he can give Soulja a "grown man beating."
Then 50 Cent and Floyd Mayweather got into the mix with the later now promoting the fight as a pay-per-view live event. Mayweather, who's betting at least 100 stacks on Soulja Boy, is also training the 26-year-old rapper while 50 Cent is betting his money on Chris Brown. With Mayweather in Draco's corner, Fif is leveling the playing field with Iron Mike.
https://www.instagram.com/p/BO8bomngdGo/?taken-by=50cent
"They said Floyd [Mayweather] is training Soulja Boy, so I said I had to get Mike Tyson to train Chris Brown," FIf said on Instagram Friday night. The "In Da Club" rapper called Tyson to confirm that this boxing match that started over a goddamn Instagram picture is seriously going down. "Yeah, Soulja Boy's gonna get f*cked up by a yellow n****," Tyson promised. "Chris Brown yellow ass gon f*ck Soulja Boy up." I bet. Chris Brown's already angry as hell.
And that's where are with that. Also, Fif claims 21 Savage and 22 Savage are now on the card because there can only be one savage. Oh and prepare for a Kenyon Martin/Tim Thomas bout because that's allegedly happening too. Again, no word when any of this sh*t is suppose to be happening, but I'm interested and will be watching whenever it does.