The Minnesota Wild's season ended on Sunday afternoon when they lost to the Dallas Stars 5-4, dropping their best-of-seven playoff series four games to two.
The Wild entered the third period down 4-0, but then managed to score three straight goals in the final frame. As they desperately pushed to complete the epic comeback, Minnesota goaltender Devan Dubnyk lost track of the puck and kicked it into his own net to make it 5-3 Stars.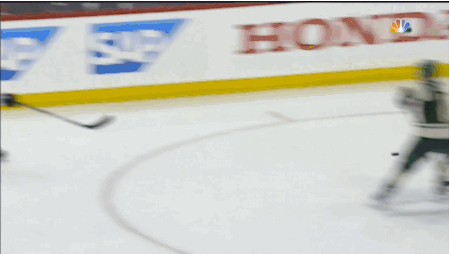 But Minnesota showed resiliency and bounced back to score another quick goal. Then, down by one tally with under a minute to go, they came THIS close to burying the game-tying goal.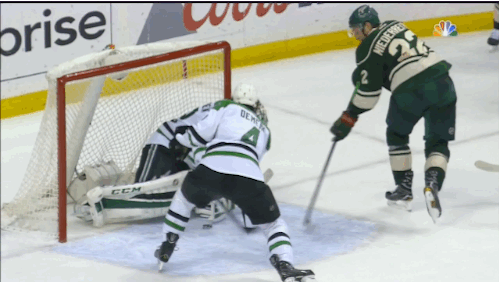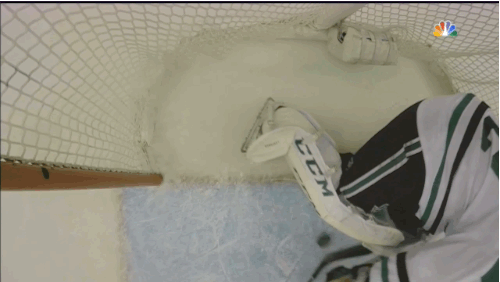 The puck looks like it was only a few millimeters from completely crossing the goal line, but was turned away by Kari Lehtonen's pad before it could definitively be ruled a goal.
That's about as heartbreaking a way for a team's season to end as you'll ever see.