There was an important Westminster Kennel Club dog show on Thursday night at Madison Square Garden, where a 4-year-old Beagle named Miss P took home the award for Best in Show. This is important news to a lot of people because dogs are generally great and almost always less awful than humans.
If you want more info on Miss P and its owners and handler and hobbies and aspirations and other important Miss P stats, well, I'm sure Google knows. We aren't here to provide canine analytics, we're here for ADORABLE DOG PHOTOS.
Show your stuff, Miss P.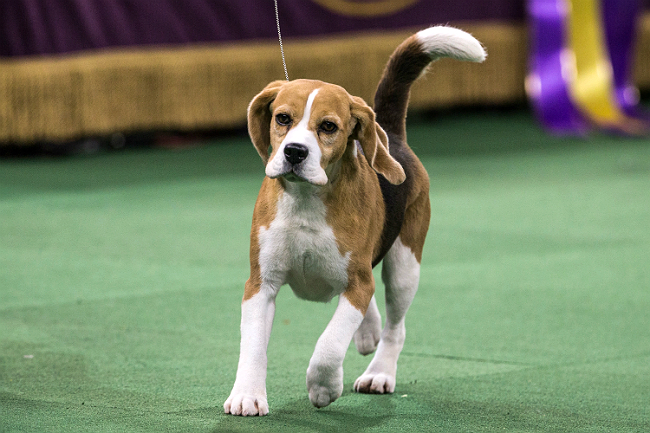 Miss P sure is a cute dog, but remember, friends: The Best in Show in your own life is the pooch who greets you at the door when you come home. That's what I always say, anyway.