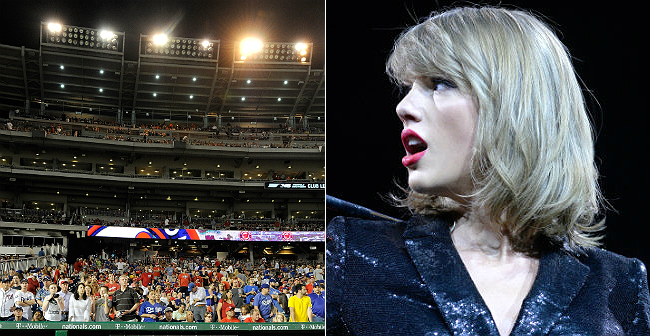 On Friday night, in the two teams' first game back from the All-Star break, the Dodgers visited the Nationals to start a highly-anticipated series between two first place teams. Things started off with the expected pitchers dual and a 2-1 L.A. lead in the 5th inning when something unusual happened: The lights went out at Nationals Park.
The outage caused a delay of one hour and 22 minutes. When the power was restored, play lasted just 12 minutes before the lights went out again. After another 40-minute delay, it was game on and Yunel Escobar promptly hit a two-run homer to give Washington the lead.
Twelve minutes later the lights went out for a third time, after which the umpires and managers agreed to suspend play and resume the game on Saturday.
After the debacle, Nationals ace Max Scherzer took to Twitter to tell us who he thinks is to blame for the power issues:
Dodgers slugger Joc Pederson had some thoughts as well:
https://twitter.com/yungjoc650/status/622236489787662337
Taylor Swift held a concert in Nationals Park on Monday night. So clearly this was all her fault. Or a busted circuit breaker.