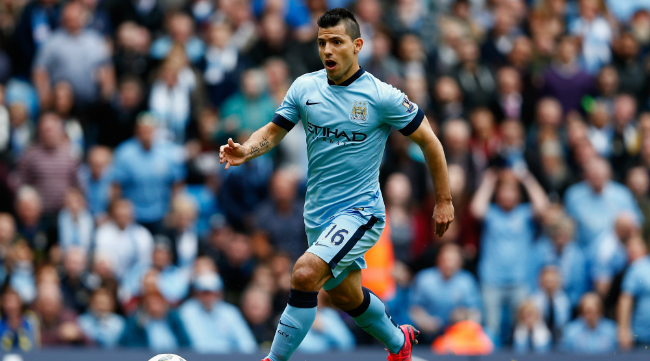 NBC has done a spectacular job broadcasting the Premier League ever since acquiring TV rights to the top soccer league in the world prior to the 2013 campaign. There were some question as to what would happen once the three-year deal it signed with the league expired, but fortunately for footy fans, there's nothing to worry about, as the Premier League will stay on NBC for another eight years. The news was first reported by Richard Sandomir of The New York Times.
Sandomir, John Ourand of Sports Business Journal and Richard Deitsch of Sports Illustrated dug a little deeper and got some more details behind the deal, most notably how much NBC forked over for the television rights and why the Premier League's former home, ESPN, wasn't able to seal the deal.
This news is great on a number of levels. While ESPN gets a ton of praise for broadcasting soccer, namely because of its comprehensive studio shows and its top announcing team of Ian Darke and Taylor Twellman, NBC has arguably been even better. It features plenty of talented personalities, such as studio host Rebecca Lowe, ace play by play man Arlo White, and the always entertaining duo of Michael Davies and Roger Bennett, more commonly known as the Men In Blazers. Fortunately, barring them leaving for another network, all of those names will remain on American television for the foreseeable future.
NBC also features the unique ability to broadcast games over its entire family of networks, as it showed on the final day of the 2014-15 campaign, when it showed every match that day across 12 channels: NBC, NBC Sports Network, USA, CNBC, MSNBC, Syfy, Bravo, E!, Esquire, Oxygen, Telemundo and NBC Universo. Basically, if you're a soccer fan, today's news has to have you excited.