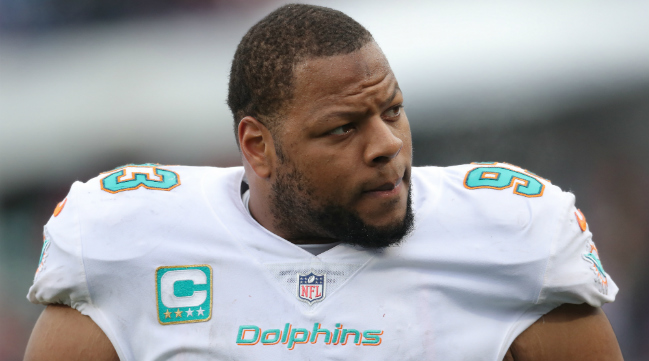 The Los Angeles Rams possesses a ton of talent on its defense. That is especially true of its defensive line, which has Michael Brockers and perhaps the best defensive player in football in Aaron Donald. Despite the fact that former Pro Bowl defensive lineman Robert Quinn was traded earlier this month, it looks like Los Angeles' front three will continue to live in backfields next year.
That's because on Monday afternoon, it was announced that the Rams had agreed to terms with All-Pro defensive lineman Ndamukong Suh. The news was originally announced by Adam Schefter of ESPN, who revealed that it is a lucrative one-year deal between the Super Bowl hopefuls and the 31-year-old lineman.
The Rams then confirmed the news on their website, which included a statement from general manager Les Snead.

"We are excited have Ndamukong as a part of the Los Angeles Rams," Snead said. "He's been an outstanding player in this league and we are looking forward to him being a part of our defense."
While Suh does have a reputation for being a dirty player, he is a monster along the defensive line when he is able to keep his emotions in check. As for how the news is being received in Los Angeles, let's head to the Twitter account of Rams defensive coordinator Wade Phillips, who added another superstar to his defense earlier this offseason when the team acquired cornerback Marcus Peters.
Suh was previously on the Miami Dolphins, which released him earlier this month.