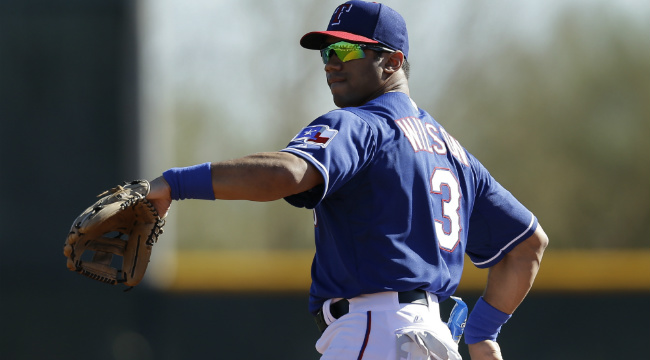 In a cruel twist of irony, the Yankees now have the best quarterback in all of New York. The team made a trade with the Texas Rangers on Wednesday afternoon that lead to the Bronx Bombers acquiring the rights for Russell Wilson. Yes, the starting quarterback of the Seattle Seahawks is now, in a way, a Yankee.
Wilson's baseball playing career is well-documented. He was a standout at NC State, got drafted by the Colorado Rockies, had a cup of coffee with one of their minor league clubs in 2011, and eventually decided to pursue baseball. Still, the Rangers acquired his rights in 2013, and he has joined the team for spring training in the past.
But after a trade on Wednesday afternoon, the Yankees acquired the rights for the former Super Bowl champion signal caller.

Wilson took to Twitter after it was announced and had some fun with the move.
As for what he'll be doing with the Yankees, well, you probably shouldn't expect him to lead off the order once the regular season rolls around. New York announced that Wilson's duties with the organization will be pretty meager, and will not include him appearing in games during spring training.
The Yankees do, however, understand that they could help Wilson by giving him something he hasn't really had in Seattle.
Give New York some credit, they are definitely better at quarterback than they were this morning. That almost certainly doesn't help them win a World Series or anything but it's certainly a nice thing to say.