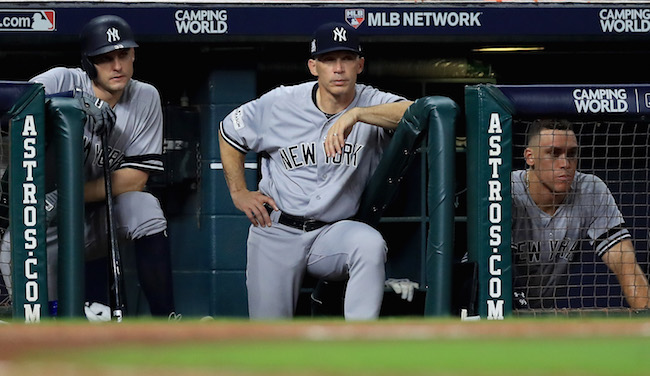 The New York Yankees surprised many with their run to the ALCS this season behind a core of young, up-and-coming stars, most notably MVP candidate Aaron Judge. At the helm of the Yankees rapid rebuild into a contender was 53-year-old Joe Girardi, who has managed the team for 10 seasons, including a World Series title.
Girardi's deal with the Yankees was up at the end of this year, but most assumed he would be back based on the team's success under him and with such an apparent bright future ahead of them. According to ESPN 1000 in New York, that will not be the case as the team will move on from Girardi and let him walk rather than re-sign him.

Girardi confirmed the news on later in the morning.
It's a fairly stunning move considering the way the young team played this season and overachieved compared to preseason expectations, but the Yankees plan on going in a different direction. Girardi was the third longest tenured manager in Major League Baseball.
It remains to be seen who the Yankees have in mind to be their next manager (one would think they'd already have a plan in place if they're making this big of a decision to let Girardi walk), but whoever comes in will have a loaded and young team, along with extremely high expectations to win a World Series title in the very near future.