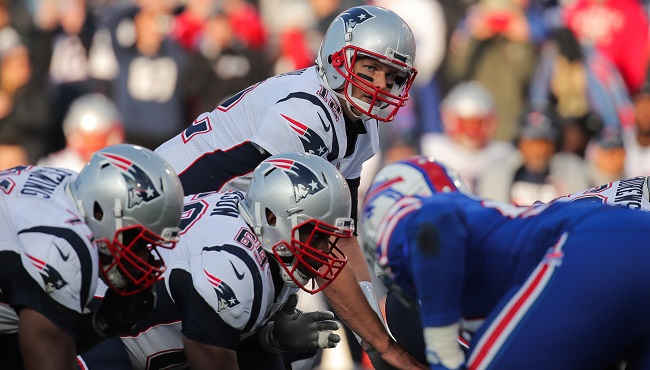 It's a very weird week in the NFL. Thursday Night Football is a relic of the past, at least for the 2017 season, and this week's slate features two Monday "night" games as a result of the Christmas holiday. More importantly, there are a few (very) important games when it comes to the playoff picture and, for our purposes, some interesting opportunities to potentially exploit match-ups in which one or both teams have packed it in for the winter.
Week 15 wasn't ideal but, fear not, we'll get back on track. Before we do that, however, let's check in on the season-long output.
Last Week: 2-3
Season: 41-33-1
Come get these winners.
Chargers and Jets UNDER 42.5 points
Simply put, I don't think the Jets can score against the Chargers with Bryce Petty at the helm. That isn't me predicting a shutout or anything but this number is too high given the state of New York's offense and the terror that can be unleashed by this Los Angeles pass rush when it is cooking. Throw in the fact that weirdness seems to regularly accompany this Chargers team and this feels a lot like a 21-10 game that cruises to the Under side of the ledger.

Patriots and Bills UNDER 23.5 points in the first half
Sign me up for a sleepy first half in Foxboro. This is a kitchen sink game for the Bills, who need this win in order to pursue the playoffs in the best way. That doesn't seem like a probable outcome but Buffalo's defense should be fired up in the early going and New England could take a bit to get going in some cold, outdoor conditions. The first half serves as the truer outcome and it might be perilous. Still, this feels like the right side.
Cardinals and Giants UNDER 20.5 points in the first half
These are two bottom-10 offenses and Arizona's defense is sneaky impressive this season. Obviously, some of that recipe is built in to what is a (very) low number but I can't see the Giants going on the road (in any configuration) and really scoring on this Cardinals defense. Playing the first half might be riskier in this kind of game given the possibility of a defensive score but it also takes out garbage time and we like that approach quite a bit in this space.
Steelers and Texans UNDER 45 points
Pittsburgh's offense is just different away from home and, in this spot, Antonio Brown's absence will also be felt. Houston isn't very good defensively as currently constructed but the Steelers haven't exceeded 26 points on the road all season long and, if they stay under that number here, I like our chances. The public will be chasing on the Over by Christmas Day and we'll take advantage.
Raiders and Eagles UNDER 47.5 points
Much like the early game, this is a play in fading the public action but one that I also like quite a bit in a vacuum. Oakland's defense is dreadful but the Raiders have played five consecutive games that would have landed under this total and Nick Foles isn't going to scare me into taking an Over here. Philly's defense (No. 6 in DVOA) can tee off on the Raiders a bit and, if anything, the Eagles have every reason to be conservative in this spot. This is probably my favorite play of the weekend.