Last Sunday marked the midpoint of the NFL regular season. Every team has either eight or nine games to play, discounting playoffs. Say it ain't so. Anyway, WEEK 8 RECAP:
Maybe coach McMuscles isn't the savior of the Dolphins quite yet.
The 49ers are in full-blown melt down mode. The game against the Rams was a complete disaster. Colin Kaepernick finally pissed off the coaches enough with his poor play that he's been pulled for Blaine Gabbert.
The Saints and Giants decided to simply not play defense (outside one important play by the Giants) and played the third highest-scoring game in NFL history.
The Seahawks managed to win another game, but looked utterly terrible doing so, and Ricardo Lockette suffered a horrible injury that required neck surgery.
In fact, Sunday was a skill position player graveyard. Reggie Bush, Steve Smith, and Le'Veon Bell all were lost for the season with debilitating injuries. The Chargers suffered yet another round of injuries, including Keenan Allen, and as a whole have completely lost any hope for the season.
The Raiders are a legit middle of the road team!
The Browns remain the Browns.
The Bengals, Patriots, Broncos and Panthers all remain undefeated, but the Packers have fallen.
So, things are beginning to heat up as the playoffs inch closer and games begin to have higher stakes. The league is supremely top heavy right now with a few stellar teams, a few middling teams trying to be relevant, mostly garbage teams, and then the AFC South.
Before we look into Week 9, let's look at my cartoons from Week 8! Not a good week for me as I had six games wrong (and came very, very close to picking the Bengals and Colts games wrong, too).
BUCS 
If the Buccaneers win, I will draw the Muscle Hamster.
Doug Martin can complain about his nickname all he wants, but I love it and now he has a logo.
SAINTS
If the Saints win, we get more Rob Ryan as Fabio.
I actually wanted to pick the Saints for this game, but couldn't resist more Fabio. Saints fans should be thanking me. Since first promising to draw Fabio Rob Ryan, the Saints have gone 3-0. Clearly, Fabio Rob Ryan is the answer.
RAVENS
If the Ravens win, I will draw Edgar Allan Poe writing his new book, The Fall of the House of Bolo.
That's it. I'm done with the Chargers. I gave them my final chance last week against one of the worst teams in the league. Well, I've had it. Five cartoons in eight weeks because of these bums. I'm not picking the Chargers to win another game this season.
RAIDERS
If the Raiders win, I will draw the Raiders logo with Mark Davis hair.
I'm kind of glad this one came true because this is one I actually wanted to do.
SEAHAWKS
If the Seahawks win, I will draw the football gods laughing at Dallas.
I took a gamble on the Cowboys and they let me down. Dallas is just the worst. The middle guy in this picture is Jim Thorpe, for those who don't know their NFL history. I wanted a legendary owner, coach, and player.
BRONCOS
If the Broncos win, I will draw Peyton Manning as a happy wacky arm inflatable tube man from a used car lot.
Really expected Peyton Manning to finally get done in, but he played a decent game and the Denver defense is something to be admired.
Check out these links to previous week illustrations!
WEEK 1 | WEEK 2 | WEEK 3 | WEEK 4 | WEEK 5 | WEEK 6  | WEEK 7
With that out of the way, lets look at Week 9!
BENGALS @ BROWNS
Here it is. We finally get an Andy Dalton primetime game with this one falling on Thursday night. Do you remember this game from last year? It was arguably Andy Dalton's worst performance ever. They say he looks different now, but does he? Is he truly better? I refuse to put my faith in Dalton until he wins a playoff game, I don't care how good he's playing. However, they are still a good team and they are undefeated. More importantly, they are playing the Browns. I can't bring myself to pick the Browns here.
If the Browns win, I will draw Johnny Manziel peeing into some genuine Cincy Skyline Chili.
DOLPHINS @ BILLS
This is a genuinely tough call. Tyrod is expected to play, which changes everything. The Dolphins looked great against subpar competition with McMuscles as coach, and looked like crap against high level competition. The Bills are middle of the road competition. The Phins have had extra time to rest, but lost Cameron Wake. This pick is a total crapshoot, so I went with the home team.
If the Dolphin win, I will draw McMuscles performing a Mortal Kombat fatality on Rex Ryan.
PACKERS @ PANTHERS
The Packers got stuffed into a locker by the Broncos on Sunday, and the Panthers have a hot hand. This is currently a battle for the No. 1 seed, and if the Panthers pull this off, it'll be tough for anyone to unseat them soon.
If the Packers win, I will draw Cam Newton running away from a huge cheese wheel.
JAGUARS @ JETS
The Jets are on a two-game losing skid, and if Ryan Fitzpatrick is really hurt, they have 99 problems, all of which are Geno Smith. However… it's the Jaguars. The same Jaguars who gave up a three-score halftime lead to EJ Manuel and almost managed to lose.
If the Jaguars win, I will draw Blake Bortles breaking Geno's jaw.
RAMS @ VIKINGS
THE VIKINGS ARE 5-2 AND NOBODY IS PAYING ATTENTION. But mostly because they are a very uninspiring 5-2 and have only beaten bad teams. The Rams aren't a bad team. They aren't great, but they are tougher than they look.
If the Vikings win, I will draw Teddy Bridgewater as an actual viking lord.

REDSKINS @ PATRIOTS
Kirk Cousins doesn't end up "liking that" this time.
If the Redskins win, I will draw Kirk Cousins as a hero while RG3 sulks.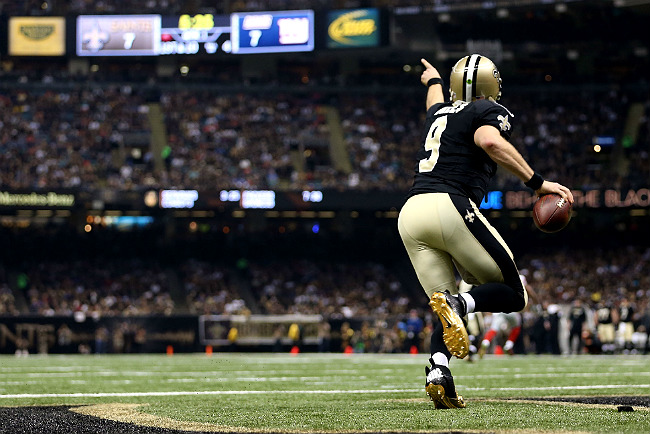 TITANS @ SAINTS
I have to stop my Rob Ryan Fabio streak. I do try and get these right, and no part of me thinks the Titans are going to win this. The Titans are looking like the No. 1 pick right now.
If the Titans win, I will draw Real Fabio kicking Rob Ryan in the nuts.
RAIDERS @ STEELERS
The Raiders are great on offense, and the Steelers lost Bell. But they still have Big Ben and their two great wideouts, so the Raiders are in trouble.
If the Raiders win, I will draw Mark Davis as a pirate.
GIANTS @ BUCCANEERS
The Giants may not have a defense, but Jameis isn't quite experienced enough to pick them apart the way future HoFer Brees did.
If the Bucs win, I will draw Jameis asking JPP to give him a High Four.
FALCONS @ 49ERS
The dirty birds got really exposed this past week against the lowly Bucs, but the 49ers are in a free fall of terror and are literally starting Blaine Gabbert.
If the 49ers win, I will draw Blaine The Pain Train Gabbert, Pro-Wrestler.
BRONCOS @ COLTS
Andrew Luck is not playing real well this year and is turnover prone. Denver has the best defense in the NFL, and Peyton is 283 yards from breaking Favre's passing yards record. Also, the Colts are dumb and bad. 
If the Colts win, I will draw Andrew Luck riding horse John Elway.
EAGLES @ COWBOYS
Another NFC East primetime clownball crapfest!
If the Cowboys win, I will draw Jerry Jones as the rich Texan from The Simpsons.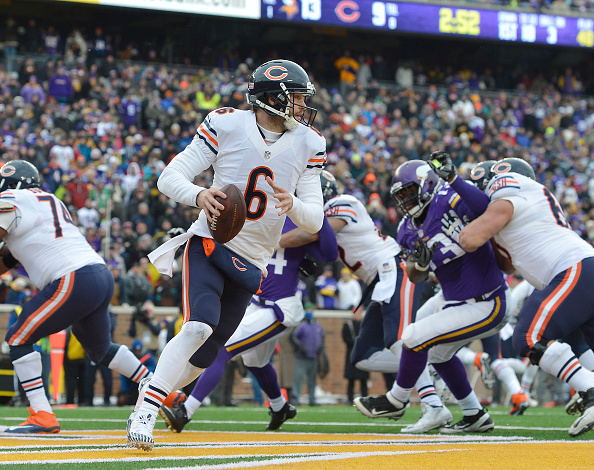 BEARS @ CHARGERS
THE GODDAMN CHARGERS. I HATE THEM. They keep getting these games they can win against bad teams, too. But I'm a man of my word, and I will not pick them ever again this season. Screw you, San Diego. I hope you keep your team, because no other city deserves to get your crap on it. Also, congrats on the newest member of your herd, Philip.
If the Chargers win, I will draw Philip Rivers kicking me in the nuts.