Week 9 is in the books, and boy was it full of pain. Just a dirty, dirty week for players, fanbases, and certain coaches. So, what happened? What was so painful?
Aqib Talib proved he was a giant jerk and got suspended for poking Dwayne Allen in the eye.
Teddy Bridgewater was knocked out on a dirty play.
Suh attempted to be a human, but then ruined it.
Cam Newton ruined a Green Bay Packers fan's day by tearing down his Packers banner.
Odell Beckham delivered an incredibly dirty punch on a Gatorade cooler. When will the Gatorade Cooler violence stop?
Oh yeah, Greg Hardy played football this weekend, which just gives each week a sound foundation of scum.
Andrew Luck somehow lacerated a kidney in a win over the undefeated Broncos.
The Patriots new stud running back Dion Lewis tore his ACL and is done for the year.
Wes Welker signed with the Rams, which means it's now inevitable that we'll get another Wes Welker concussion.
Eagles LB Jordan Hicks tore his pectoral muscle, as did New York Giant DT Johnathan Hankins.
The Chargers averaged their usual six to seven crippling injuries.
JPP blew his hand up four months ago and still saw the field before Victor Cruz. Remember Victor Cruz? Did a little dance in the end zone when he scored? No, not OBJ and his weird seizure dance, it was the salsa. He was a big deal once. Don't worry if you forgot about him. Most of us have.
It's been a horrible year for the now 2-6 Dallas Cowboys, which means it's been a great year for everyone else.
The most important thing I learned this week though is that I control the New Orleans Saints' destiny. I am a Bayou God, and Saints fans need to worship me and treat me with utmost respect. Three weeks in a row, I picked against the Saints, and said I would draw Rob Ryan as Fabio if they won. They won all three weeks. For Week 9, however, they were playing the last place Titans, at home in the dome, and the Titans had a new coach in place. So, I picked the Saints, and no Rob Ryan Fabio picture was promised. The Titans won. Their second win of the entire season, in overtime. I control the Saints. They are nothing without my Fabio Rob Ryan drawings. Let's start out with that drawing, shall we?
SAINTS
If the Titans win, I will draw Real Fabio kicking Rob Ryan in the nuts.
COLTS
The Colts surprised by handing Denver their first loss, and Peyton was a mere three yards from the passing-yardage record when he noodled another interception.
If the Colts win, I will draw Andrew Luck riding horse John Elway.
49ERS
BLAINE GABBERT STARTED AND WON A FOOTBALL GAME IN THE YEAR OF OUR LORD 2015.
If the 49ers win, I will draw Blaine The Pain Train Gabbert, Pro-Wrestler.
VIKINGS
The Vikings are a legit playoff contender and maybe we need to give them their due from here on out.
If the Vikings win, I will draw Teddy Bridgewater as an actual viking lord.
Four misses, my usual. I came extremely close to having the Chargers screw me over again, but luckily my complete lack of faith in San Diego paid off and the Chicago Bears saved me from having Philip Rivers kick me in the testicles. I wager some of you wanted that to happen, but neener neener I win, the Chargers are bad(ly injured beyond belief).
Check out these links to previous week illustrations!
WEEK 1 | WEEK 2 | WEEK 3 | WEEK 4 | WEEK 5 | WEEK 6  | WEEK 7 | WEEK 8
So, let's see what's on the schedule for Week 10 football action!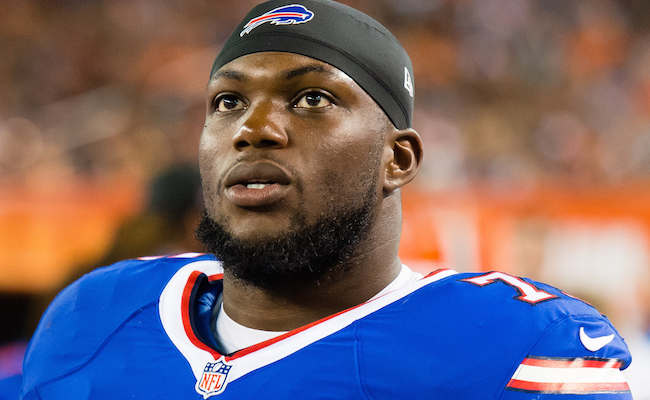 BILLS @ JETS
This is the first week of the new COLOR RUSH uniforms. The Jets are uglier, so they should win.
If the Bills win, I will draw COLOR RUSH IK Enemkpali COLOR PUNCHING Geno Smith. Again.
JAGUARS @ RAVENS
Oh man, what a dumpster of a game. The Jags can't pull it together and win. The Ravens can't, either, but someone has to win this game. I'll take the home team.
If the Jags win, I will draw a new Gummy Bear flavor, Joe Flacco is not Elite flavor.
BROWNS @ STEELERS
The Steelers are without their starting quarterback again, but the Browns don't have a legitimate one to begin with.
If the Browns win, I will draw the Factory of Temporary Elation.
PANTHERS @ TITANS
The Panthers are this year's sexy bandwagon because most of us still assume the Bengals are toast in round one. Can Cam keep it up? Against the Titans? Yeah, probably.
If the Titans win, I will draw Marcus Mariota tearing down a Panthers banner.
BEARS @ RAMS
Thank you, Bears, for saving me last week. But I cannot repay you with faith, because you are still bad. 
If the Bears win, I will draw a Bear laughing as a Ram falls down a mountain.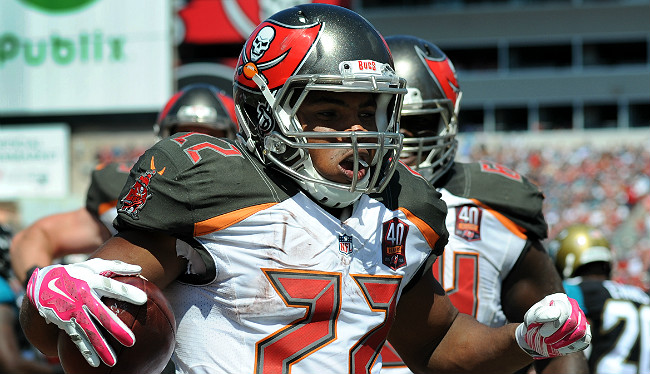 COWBOYS @ BUCCANEERS
Everything is bigger in Texas, including the disappointment. The Cowboys had six weeks without Romo and couldn't manage to win a single game. For Cowboys fans, it's hard to see the season as having any hope, even in a weak division. For the rest of us, we're just enjoying the ride. Six-game Dallas Cowboys losing streak? Man, that sentence is like fine wine to my eardrums. 
If the Cowboys win, I will draw Jason Garrett crazy face.
LIONS @ PACKERS
The Packers get a much-needed bounce back game against the Detroit JV High School Football Team.
If the Lions somehow win, in Green Bay, I will draw Jim Caldwell's reaction. Preview: It'll look like this.
DOLPHINS @ EAGLES
The Iggles might have finally found themselves, or at least enough that they can beat bad competition. The Dan Campbell hype is over and no amount of sick gains can put my faith back in him this week.
If the Dolphins win, I will draw Dan Campbell smashing a table full of smoothies.
SAINTS @ REDSKINS
I CONTROL YOU, SAINTS. I DON'T LIKE YOU, BUT I HATE THE REDSKINS, SO THIS WEEK, I SHALL GIVE YOU A VICTORY BY PICKING AGAINST YOU AND DRAWING ROB RYAN FABIO.
If the Saints win, you know what happens.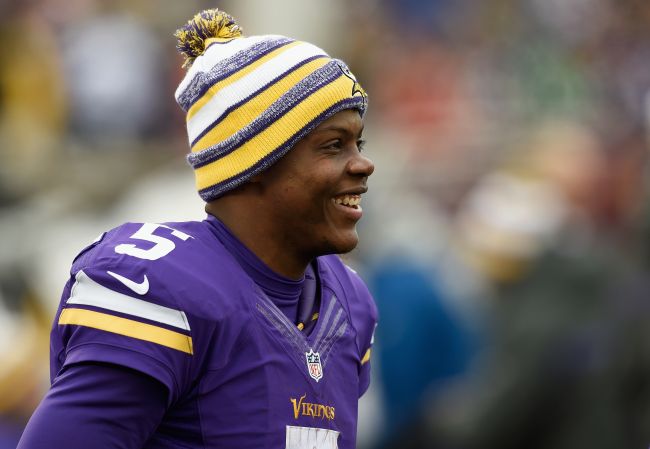 VIKINGS @ RAIDERS
This is a fantastic match-up and might be the game of the week. Both teams are upstart surprises that no one predicted would be this good. Sadly, the Raiders offense probably isn't going to be enough to overcome the Vikings defense, which is playing extremely well.
If the Raiders win, I will draw Thor with a Mark Davis haircut.
CHIEFS @ BRONCOS
Peyton will finally get his record because the Chiefs are bad.
If the Chiefs win, I will draw noodle-armed Alex Smith linguine slapping noodle-armed Peyton Manning.
PATRIOTS @ GIANTS
The Giants are the only NFL team the Patriots have not beaten since 2008, the Giants own the Patriots, blah blah blah Tom Brady is going to murder this sorry Giants defense.
If the Giants win, I will draw our lord and savior Eli Manning casting Tom Brady into hell.
CARDINALS @ SEAHAWKS
Seahawks still flawed. Cardinals still good. Carson Palmer still old. Legion of Boom still a dumb nickname. 
If the Seahawks win, I will draw The Arizona Fraudinals.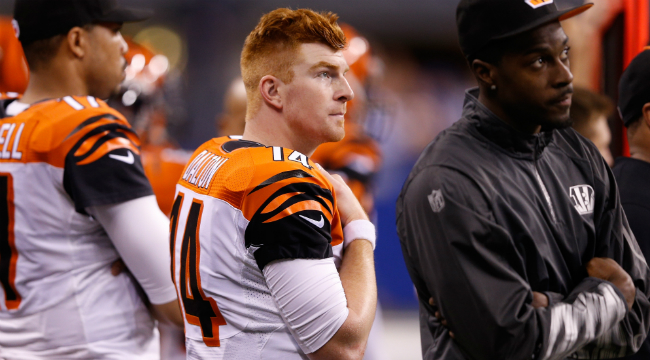 TEXANS @ BENGALS
The Texans have a ripe chance to take control of the pathetic cat pee stain on the carpet known as the AFC South now that Andrew Luck is out. They won't do it.
If the Texans win, I will draw J.J. Watt cooking a steak over an open flame (the open flame is Andy Dalton's hair).