The Stanley Cup Playoffs typically inflict a good amount of damage on the bodies of its participants, but Florida Panthers forward Nick Bjugstad suffered an unfortunate and odd injury on Friday night against the Islanders.
Bjugstad smacked his head off the top portion of the boards while competing for a loose puck in double-overtime of Game 5. The impact pushed the 23-year-old's helmet and visor upwards before opening up a cut on the side of his head that sprung a serious leak that needed to be tended to by trainers.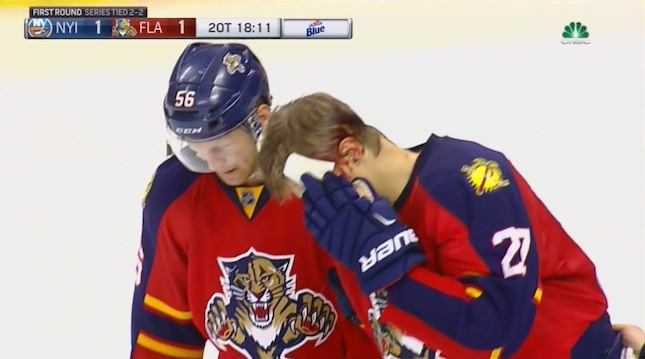 After laying on the ice for a few moments, Bjugstad was able to get up under his own power and head to the locker room for evaluation and repairs.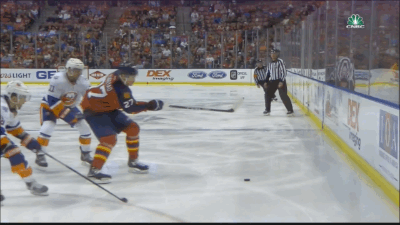 It's not completely certain what sent the Panthers center facefirst into the boards. It could have just been a picked edge on the ice, or possibly caused (at least in part) by a light slash to the knee from one of the Islanders players. Either way, it was a pretty ugly scene.