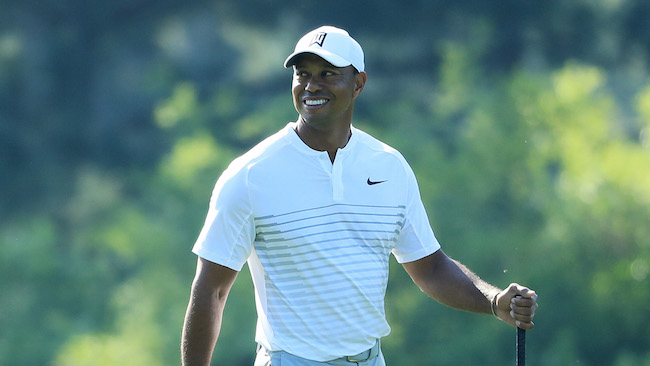 Tiger Woods is back, in case you somehow missed that bit of news. The greatest golfer of our generation (and arguably ever) has made a comeback from spinal fusion surgery that he's called "a miracle" to regain close to his top form yet again at age 42.
Woods' return to the golf course has been nothing short of incredible. His swing speed is back, as is his touch around the greens and propensity for sinking big putts in big moments. While he hasn't won yet in his return to action, he's been close and firmly in contention a few times, which is rather incredible considering where he was a year ago, unable to swing a club and barely able to walk around.
Now, he returns to Augusta National and The Masters, the site of some of his greatest triumphs and the course he's arguably the most comfortable with playing anywhere in the world. Tiger being back has been great for fans of the game, but it's also been great for everyone involved, from the TV networks to other players to Tiger's chief sponsors.
No sponsor has been more synonymous with Woods over his career than Nike, who he still reps faithfully with his clothes adorned with Swooshes. While Nike is out of the club manufacturing game, they're still very much a presence in golf with apparel and they welcomed the Big Cat back to The Masters with a fantastic minute-long spot that will surely have golf fans in their feels.

The video of Tiger crumpling to his knees in pain is still brutal to watch, but them fading it in with him burying a long putt at the Valspar Championship earlier in the year is fantastic. Tiger got out to a nice start to his first Masters appearance since 2015, going 1-under through his first three holes to give people plenty of hope he will be in contention come Sunday.