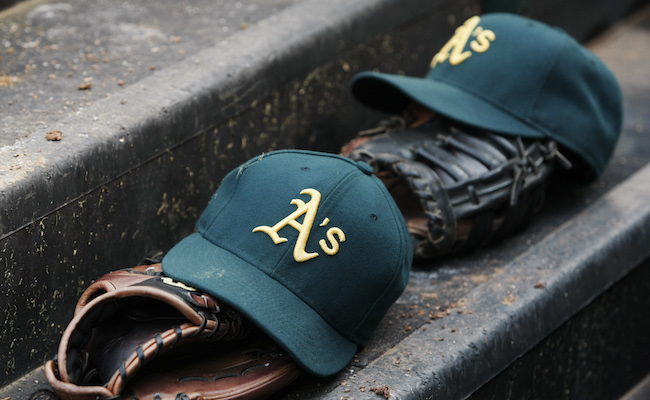 An Oakland Athletics minor league prospect is in "extremely critical condition" after being shot multiple times in an apparent drive-by shooting early Friday. Mike Nolan, 23, reportedly suffered gunshot wounds to the head and torso as he stood outside of his Mercedes with friends in the parking lot of a Burger King in Yonkers, New York around 12:30 a.m.
Police say that the two parties may have been involved in an earlier dispute, but that Nolan is believed to be an innocent victim.
Here's more from Lohud:
Yonkers police Chief of Detectives Timothy Hodges said five or six shots were fired at the Mercedes, hitting Nolan in the head and torso. Hodges said Friday morning Nolan was in "extremely critical condition" at the hospital.

"At this point, we believe he was an innocent victim," Hodges said. "He's been a friend of the city of Yonkers and a person of high regard."
Several witness apparently saw the shooting, but there have been no arrests so far.
A 6'7 left-handed pitcher, Nolan was Oakland's 18th-round draft pick in 2014 and has yet to play in the organization's minor league system, but was on the "restricted list" of the A's short-season Arizona Rookie League team.
We will update with more information as it becomes available.