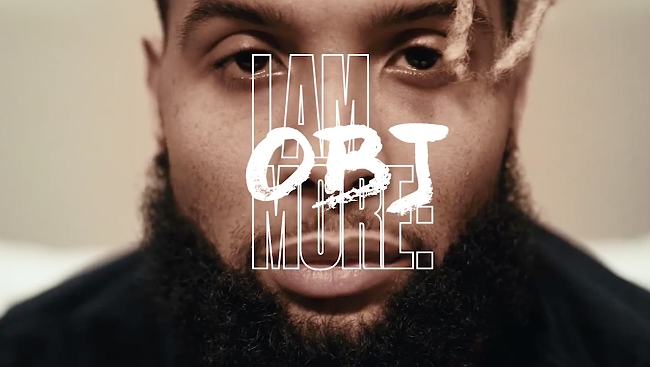 Odell Beckham Jr. is the latest athlete to get his own Facebook Watch show. The social media network announced I Am More: OBJ on Friday, dropping a trailer for the show that's set to cover the 2018 season and Beckham's return to the field for the New York Giants after a severe ankle injury last season.
The trailer for the show features some footage of his rehab efforts to just get him to walk again and a bit of reflection on what the injury did to him emotionally.
"I feel like I was asking God for time, Beckham said. "Then the ankle happened and I have nothing but the time. Be careful what you ask for."

The show looks to take us through Beckham's rehab process and how he got back on the field after the injury ended his 2017 season.
It was a strange summer for Beckham, who was also seeking a long-term contract with the Giants. He was rewarded with that contract shortly before the start of the 2018 season, and I Am More: OBJ certainly seems like it will chronicle that process and how it motivated him to get back onto the field.
"I'm going to remember crawling on the steps. I'm going to remember having to hop," Beckham says. "I'll be able to appreciate it a little bit more."
The show's trailer uses the "more than an athlete" moniker that LeBron James has used in some of his work with Uninterrupted (which makes sense, as the show is partnered with Uninterrupted anyway). Beckham's gotten plenty of criticism for how he's approached his job over the last few seasons, and a show like this is an opportunity to change the narrative around him.
"I'm very misunderstood, obviously," Beckham said. "But I'll just take the criticism that comes with it."
I Am More: OBJ debuts on Facebook Watch in 16-episode docu-series as the NFL season gets underway in earnest.