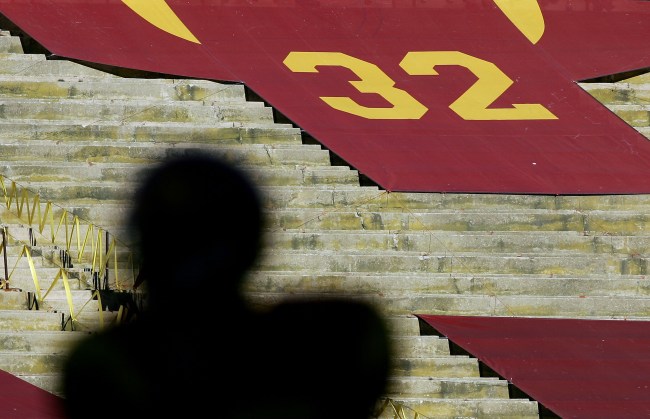 O.J. Simpson's long-lost 1968 Heisman Trophy, stolen from USC's Heritage Hall over 20 years ago, has been found.
The Los Angeles Times has the details:
The announcement Tuesday comes a month after detectives had gone to court seeking a search warrant for phone records for an unnamed person who they said was connected to the theft.

LAPD Officer Drake Madison said no further details would be released because the decades-old theft is still considered an ongoing investigation.

Simpson's Heisman and USC football jersey were stolen in 1994 from display cases in the lobby of the school's athletic department. Someone had apparently unscrewed the covers off the cases.
The trophy that authorities recovered was USC's. When a player wins the Heisman, the committee makes two copies of the award: one for the school and the other for the honored player. The Times notes that Simpson had his until he had to sell it to help battle court costs for his legal difficulties.
Obviously, those additional legal funds didn't assist him much: Simpson's currently serving 33 years in prison for armed robbery.