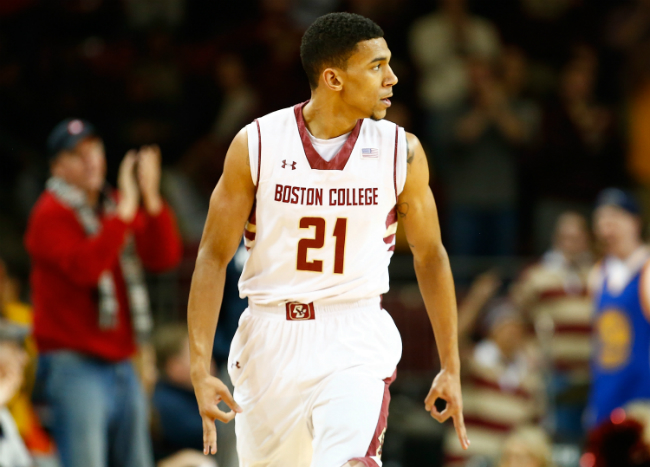 Olivier Hanlan might want to consider changing his first name to Onions if this keeps up. The Boston College junior hit a game-winner with 10.6 seconds remaining against Georgia Tech in the opening round of the ACC tournament on Tuesday to give Boston College a 66-65 win.
Hanlan, who had a freshman record 41 points in an opening round win over the Yellow Jackets two years ago, made life miserable for Georgia Tech once again, and the Ramblin' Wreck's heartbreaking season mercifully comes to an end. Georgia Tech had a bunch of close losses this year, but close doesn't count for much when your coach is on the hot seat and your fan base is starving for success.
With 25 points, eight rebounds and five assists against the Yellow Jackets, Hanlan added to an already impressive season in which he was named to the All-ACC first team after averaging 19.4 points, 4.2 assists and 4.1 rebounds per game.
Following the win, Boston College coach Jim Christian talked about the confidence he has in Hanlan, who will likely declare for the NBA Draft following the season if he gets an indication that he will be a first round pick.
"[I'm] as confident [in him] as I can be in anyone in the country," Christian said on ESPN following the game. "He's that good. He never presses. He was making all the right plays and other guys were able to make opportunities of them because he's such a smart basketball player."
ACC fans should expect this sort of effort from Hanlan after the performance he had in the conference tournament as a freshman, but if they weren't ready, they sure got their money's worth on Tuesday.