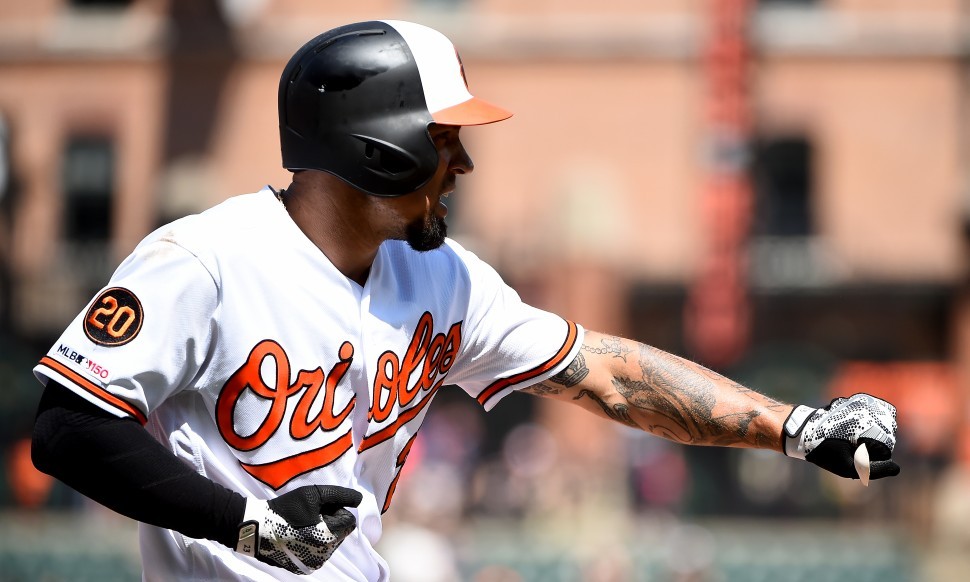 The Baltimore Orioles are having a horrific season, specifically with regards to their pitching. Entering Sunday's game with the Astros, the Orioles were only 19 home runs allowed shy of setting a new record for dingers given up in a season (with over 40 games remaining to play).
It's safe to assume they will smash that record, but they are apparently not satisfied with giving up four-baggers in just the traditional way anymore. After allowing six home runs in their 23-2 loss to the Astros on Saturday, the Orioles returned to Camden Yards on Sunday determined to raise the bar for embarrassment.
Baltimore was an unfathomable +400 underdog to the Astros and managed to take a 5-4 lead into the ninth inning, but as has been the case so many times this season, the Orioles gave up a home run in the top of the ninth to let Houston take a 7-5 lead. However, unlike most dingers they've allowed, this one was of the inside-the-park variety and featured an almost unbelievable error in right field.

You may notice that the right fielder disappears into the corner for a good couple of seconds, only to exit the corner chasing after a rolling ball. How can this happen? Did he boot it trying to pick it up? Did he accidentally kick it? No, somehow it's worse than what you're expecting.
However, the Orioles were not to be denied, as they managed to claw back with three runs of their own in the bottom half of the ninth inning, capped off by a two-run walk-off homer by Rio Ruiz.
https://twitter.com/masnOrioles/status/1160659990170017792
At +406 on the money line entering the game, they pulled off the greatest regular season upset in the past decade-plus, per the oddsmakers.
Orioles walk-off to beat the Astros!

Biggest MLB moneyline upsets since 2005:

+406: Orioles (Today vs. Astros)
+395: Nationals (2007 at Twins)
+360: Royals (2018 at Yankees)
+351: Tigers (2018 at Astros) pic.twitter.com/uFkOs6ZYCw

— The Action Network (@ActionNetworkHQ) August 11, 2019