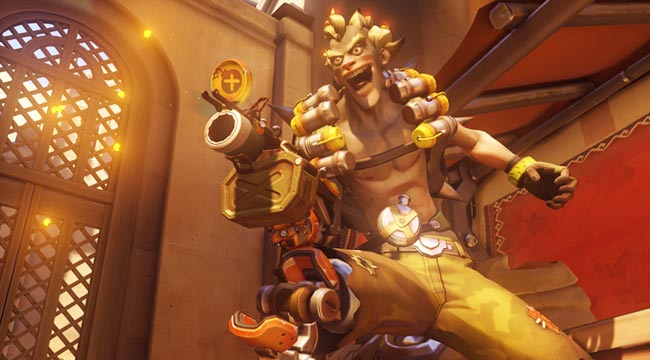 Overwatch League's Stage 1 playoffs are in the books with the third place London Spitfire upsetting the New York Excelsior, the best team in the league, with a reverse sweep to take home $100,000. It capped off an extremely dramatic final weekend of play that saw the Houston Outlaws back into the playoffs with one of the most stunning control point holds seen in an OWL overtime:
In the end, London battling back from being down 0-2 to take the 3-2 win on the back of this clutch Junkrat RIP-tire is the stuff dreams and nightmares are made of. It's just like Junkrat to get the Play of the Game, isn't it?
For the entirety of Stage 1, the ridiculous play of superstar Pine with his made it seem like New York was guaranteed a win. Just look at this disgusting sniping. How do you combat that?
But the rally was real and London's offense was stepping all over New York, who simply couldn't dig in their heels. Eventually, it came down to the high-powered offense of NY to win it with a final offensive push. Could they get the payload past London's point? Shockingly, no. Junkrat's RIP-Tire took out New York's healer, Mercy, and the win was theirs.
So, Junkrat. Here's a somewhat obnoxious video illustrating why he's so damn annoying to some players. His DPS is ridiculously good and now that his Ultimate regeneration has been buffed, he sends out that RIP-Tire of his so often it's almost always Play of the Game in lower-level matches. And, well, the highest stakes matches in existence.
Overwatch League's Stage 2 begins February 21, with a rematch between New York and London the main event of the first day.