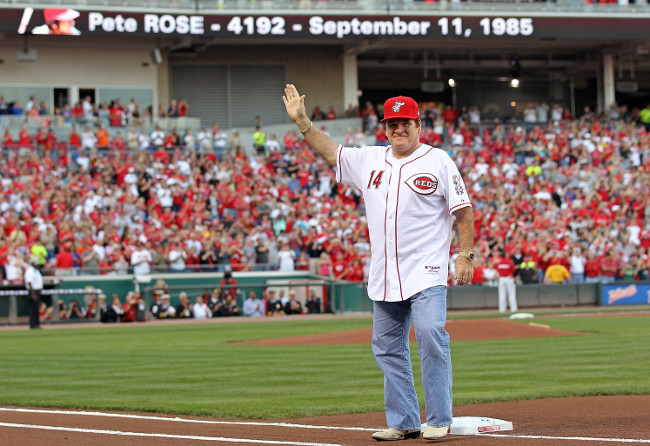 Many jokes will be made about "covering" in relation to Pete Rose, but you can't deny the fact that he's a baseball legend. And he's finally getting a chance to return to the diamond, just not in the way you might expect.
Fox Sports has signed Rose to be the guest analyst for their MLB pre-game coverage and during several MLB programs on Fox Sports 1. From Fox Sports:
Rose will serve FOX as a guest analyst for the MLB on FOX pregame show on FOX and FOX Sports 1 and will also appear on "MLB Whiparound," "America's Pregame" and "FOX Sports Live" on FOX Sports 1.

"I enjoy talking baseball, and that's what this is all about," Rose said Thursday. "Enjoying the game of baseball, sitting in the green room watching two or three games, getting on TV and talking about it. It's right up my alley, I think."
This comes on the heels of Rose requesting to be reinstated to Major League Baseball following his 1989 lifetime ban for gambling and betting on baseball games. This isn't the first time Rose has attempted to get in with the good graces of the League, but it is the first time since he came fully clean on his past. Fox Sports is quick to note that they didn't have to seek league permission to hire Rose, but did let them know their intentions before having Rose sign his contract.
At 73, Rose seems excited to be back talking about the sport and is taking inspiration from Charles Barkley over on TNT's NBA coverage. If he can replicate that kind of fun for Fox Sports, he might be doing Jockey and Aqua Velva ads again in no time!
(Via Fox Sports)