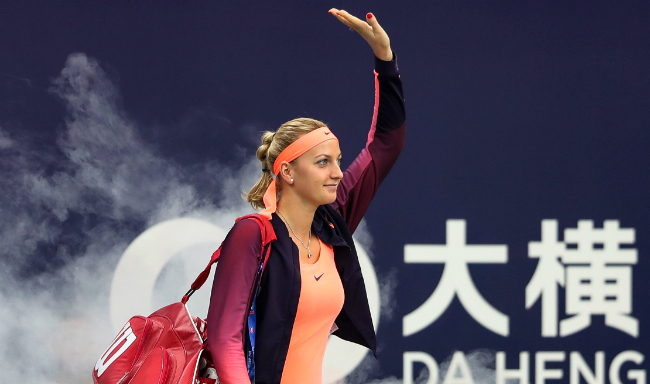 Petra Kvitova, currently the 11th-ranked women's tennis player and two-time Wimbledon champion, was the victim of a burglary attempt at her home in the Czech Republic on Tuesday, during which the home invader stabbed her in the left hand. The details sound terrifying, and the resulting injury cause Kvitova to undergo immediate surgery:
Kvitova tweeted to her followers that she was relatively safe and "lucky" in the immediate aftermath.
Kvitova is a left-handed player, so the injury is a particularly worrying one for her career. It came as she was working her way back from another injury, this one to her foot, which had already put her status for the Australian Open in January in doubt. Kvitova's publicist said that the crime was random, rather than a targeted attack on her due to her celebrity.
Several tennis stars tweeted their support on Tuesday:
Though this happened in Petra's home and not on the court, it's difficult to hear of a female tennis player victimized by a stabbing and not be reminded of Monica Seles, one of the best ever whose career was derailed after she was assaulted in the middle of a tennis match by a man with a knife. We hope Kvitova doesn't suffer any lasting effects, physical or psychological, and she will have tons of support from the tennis community, which has awarded her the WTA Sportsmanship award four years in a row.