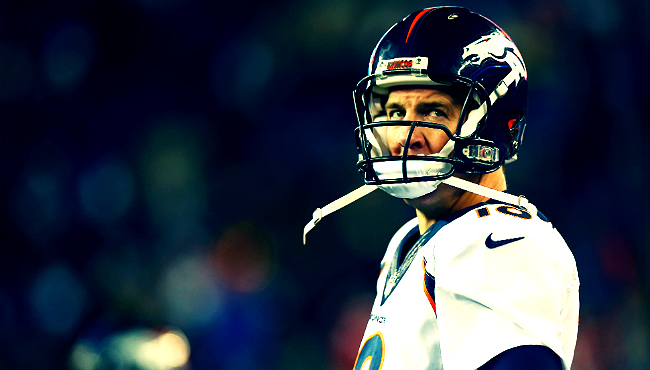 It's official: Peyton Manning is going to retire on Monday. The news was originally broken by ESPN's Chris Mortensen, and Ian Rapoport of the NFL Network confirmed that Manning will make the announcement on Monday afternoon in Denver.
It's still early, and the news of Manning's retirement is something that everyone saw coming, but there are already a ton of people paying homage to Manning on Twitter. A number of players – some who didn't even play with Manning – came up with their own unique ways to remember No. 18.
Additionally, a number of teams (including, unsurprisingly, the two that Manning played for during his career) found ways to honor arguably the best quarterback to ever play the game.
Those who have always revered Manning are the people who worked above him. The coaches and front office executives in Indianapolis and Denver were especially fond of Manning, oftentimes praising his meticulous preparation and professionalism on and off the football field. Two of the most notable executives in his career – John Elway and Bill Polian – decided to pay homage to Manning in their own ways.
Even athleres who don't play football but admire Manning paid tribute, as Derek Jeter and Kobe Bryant appeared on the NFL Network to share memories of their fellow soon-to-be Hall of Famer.
The coolest tribute, though, came from Steve Palazzolo of Pro Football Focus, who went back and found the clip of Manning's first career pass all the way back in 1998.
We're sure that more tributes will come pouring in over the next 24 hours, as everyone will want to find ways to remember the most prolific passer in NFL history. Of course, some want us not to forget certain things: