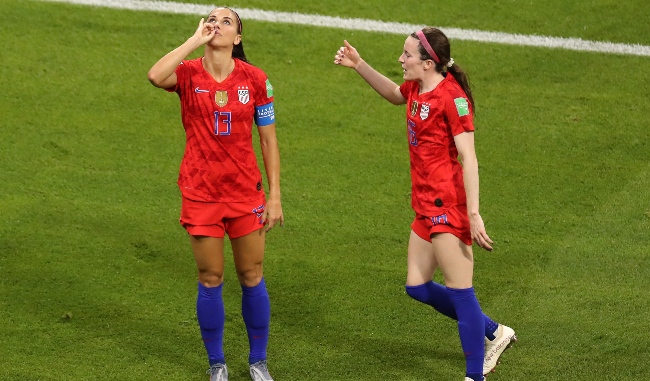 The United States Women's National Team won its semifinal matchup in the 2019 World Cup against England, 2-1. It was a fantastic match, one in which the Three Lionesses gave the Americans all they could handle, but thanks to goals by Christen Press and Alex Morgan and a penalty save by Alyssa Naeher, the United States earned a spot in the final for the third World Cup in a row.
You might have read this after clicking on the headline and, understandably, went, "I know he is from England, but what the hell does any of this have to do with Piers Morgan?" You see, Piers decided to do that thing he is known to do where he posted himself into a corner, his gambit did not pay off, and as a result, a bunch of people on Twitter laughed at him.
Morgan got into an entirely one-sided spat with Megan Rapinoe because she's cool, tweeting about her in the lead up to the semifinal contest.

It was extremely odd seeing him lean all the way in without a response, and he has a bunch of other tweets about this subject, but who cares, let's get to the fun stuff. Rapinoe did not play due to a hamstring injury, and Morgan kept tweeting anyway — he got mad at Alex Morgan for, again, being cool. However, he was unable to post England to a win, and in response, Twitter formed a layup line and got buckets at his expense.
https://twitter.com/micahpeters_/status/1146160034709032960
https://twitter.com/justinbaragona/status/1146162729964716041
And of course, because whenever this sort of thing happens, this tweet popped up a bunch.
The USWNT will play either Sweden or the Netherlands in the final on Sunday. It's unfortunate that a team as good as England won't get a shot in the final, because this match was certainly worthy of being the last match of the World Cup, but at the very least, this is a reminder that every cloud has a silver lining.