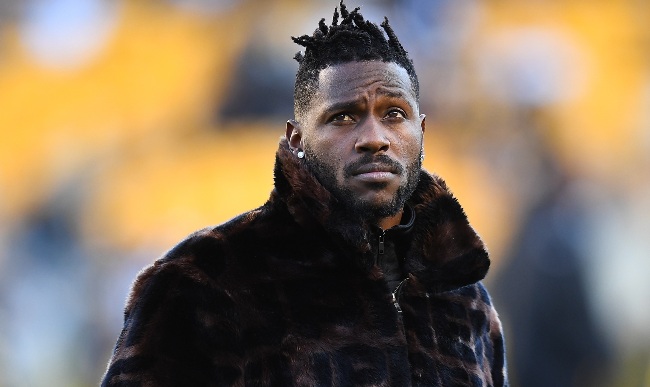 The situation with Antonio Brown in Pittsburgh is awfully tense right now. The All-Pro receiver's relationship with the team appears to be strained following his absence from the Steelers' Week 17 matchup with the Cincinnati Bengals. A report indicated that he's asked for a trade out of the Steel City, while Pittsburgh coach Mike Tomlin was non-committal when asked if Brown quit on the team.
On Thursday, Steelers owner Art Rooney II spoke to the Pittsburgh Post-Gazette about where things stand with Brown. The biggest detail was that Rooney offered a little clarity into the superstar receiver's future — while he said the team won't release Brown, he did say that everything else is on the table.

"Whether the situation can be reconciled and have him back on the team next year, we're a long way away from thinking that can happen," Rooney told Gerry Dulac of the Post-Gazette. "We're not closing the door on anything at this point."
Rooney went on to say that, while he won't close the door on Brown showing up to training camp in a few months, "it's hard to envision" a scenario in which he shows up. After this interview dropped, Brown posted a cryptic tweet that included a picture of him shaking Rooney's hand.
Brown is not the first Steelers star whose relationship with the franchise turned sour this year, as Le'Veon Bell's discontent with the team's refusal to give him a well-deserved long-term contract led to him sitting out the entire year.