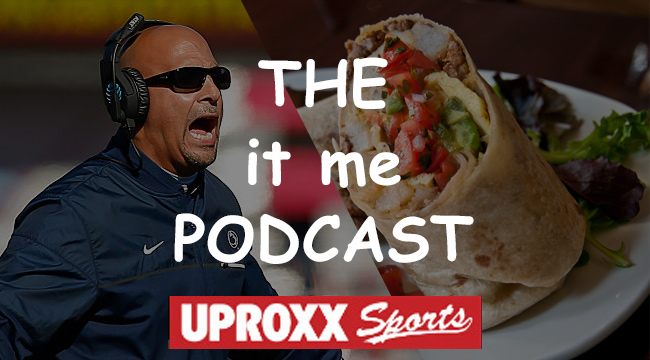 We're living in a world where Penn State not only has a chance at making the Big Ten title game, but has an outside shot at making the Playoff. These are scary times, and we're doing our best to live amidst the fear and turmoil. So much is still up in the air with a few weeks left in the regular season, but that's what we wanted. The regular season matters. And there is still a little bit more chaos headed our way.
To try and make sense of it all, we brought in Dan Rubenstein. You may know Dan from SB Nation, or "Wake Up College Football," or his wonderful podcast The Solid Verbal. Of course Martin in his travel haze called it The Starters for no reason at all (although The Starters is an equally terrific podcast and friend of the program), but we'll just chalk that up to the mid-November craziness that we're all going through right now.
We discussed:
Dan hating tomatoes
Oregon's struggles
Penn State!!
The best thing to eat on a college football Saturday for breakfast
Danalytics – where Dan comes up with very random stats using a huge spreadsheet to explain his picks
Is this season as compelling as others?
Why's this Heisman race so dull?
And more!
As always, comments and tweets are welcome. Subscribe to us on iTunes, too! You can find Robby at (@rkalland) and Martin at (@martinrickman). Dan is at (@DanRubenstein). Sports are great and so are friends, but sports are always better with friends.
Special thanks to the band Annabel for our intro and outro music. They're really good. You should buy their music at their website or perhaps see them play a show some time.