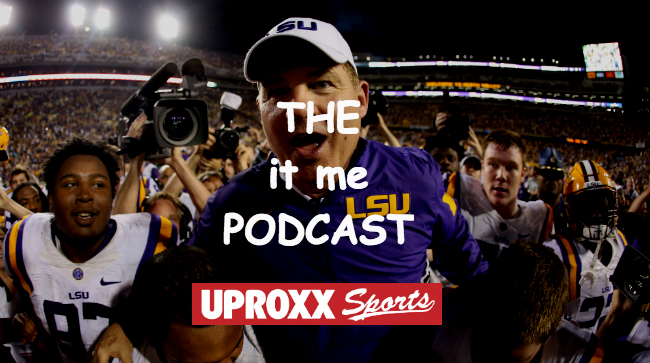 It's firing season already, and we're not even to October. With Les Miles out at LSU, the coaching carousel started up even earlier than usual, prompting coaches to have to answer the question of whether or not they want to go to Baton Rouge before they've even gotten into the thick of conference play.
This just means 2016 is as weird a college football season as ever. And it's showing no signs of slowing down. So we had to bring on two guests once again just to harness all the strangeness that's in front of us. We welcomed in Ace Anbender of mgoblog to break down Michigan's prospects thus far through the early going, and Brett Dykes of UPROXX to explain what Les Miles meant to the Tigers and why the move to let him go made sense now.
We also discussed:
Jim Harbaugh's ability to bridge the gap between the past and the future of Michigan football
Jabrill Peppers and just how dynamic he really is
The resurgence of the Big Ten
Betting on Wake Forest and the under
Can we trust Tennessee?
Is Stanford the Pac-12's best Playoff contender?
That time Brett got hit by a car and interviewed Les Miles anyway
Comparing firing a longtime coach to the end of a relationship
Les at his best, and Les at his worst
And much more!
As always, comments and tweets are welcome. Subscribe to us on iTunes, too! You can find Robby at (@rkalland) and Martin at (@martinrickman). Ace is at (@aceanbender). And Brett is at (@thecajunboy). Sports are great and so are friends, but sports are always better with friends.
Special thanks to the band Annabel for our intro and outro music. They're really good. You should buy their music at their website or perhaps see them play a show some time.