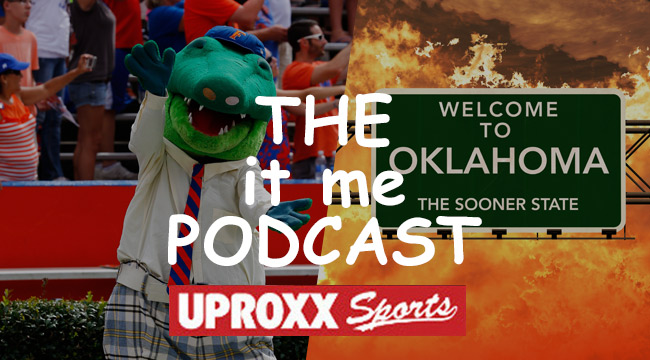 It's not even the end of September, and there's a very real possibility that the Big 12 is already out of the Playoff hunt, and that Ole Miss could have three losses. This isn't to degrade any team out there or rub salt in the wound. That's more to emphasize just how little we know about college football heading into every new season, and how things can change in an instant.
If anything, Week 4 seems to be a transitional week. Not the chaos weeks we come to expect where everything falls apart (although that's always a possibility), but one where we take a break from the explosiveness of Week 3, pause, and start to reevaluate new expectations and predictions that will be blown out of the water weeks from now.
To do so, we needed help. So we turned to expecting father Ryan Nanni from SB Nation (no, seriously, he was headed to the delivery room not long after we had him on the podcast), and Big 12 expert (as well as Sports on Earth and Fox Sports South contributor) David Ubben. We made sense of nothing, explained very little, and were left with even more questions than we started. (This was a very good podcast.)
We discussed:
How the best thing you can know if you're about to be a parent is that you know nothing
Exploring the idea that Mr. Hot Tub is already "The Pitt of Dads"
The importance of Florida-Tennessee to Ryan, why it's not fun to watch, and why he actually hates it
That Arkansas-Texas A&M game being sneaky good, and Bret Bielema racking up overtime pay
Disrespecting Mark Dantonio at your own peril
Hating that we can't shake the feeling this Georgia vs. Ole Miss will have a sad, depressing injury
Analyzing how one would wrestle Spencer Hall to the ground (if it's even possible)
The Les Miles Filling Station
What's wrong with the Big 12?
Looking for one specific moment or event that spelled trouble for the Big 12 in the past few years
Recruits leaving the Big 12 for other schools, and how or why that happened
That potential three-way ACC Atlantic tie
The nature of "stick to sports" and why it's so dumb

Why aren't college football players protesting more?
See, I told you there was a lot!
As always, comments and tweets are welcome. Subscribe to us on iTunes, too! You can find Robby at (@rkalland) and Martin at (@martinrickman). Ryan is at (@celebrityhottub). And David is at (@davidubben). Sports are great and so are friends, but sports are always better with friends.
Special thanks to the band Annabel for our intro and outro music. They're really good. You should buy their music at their website or perhaps see them play a show some time.