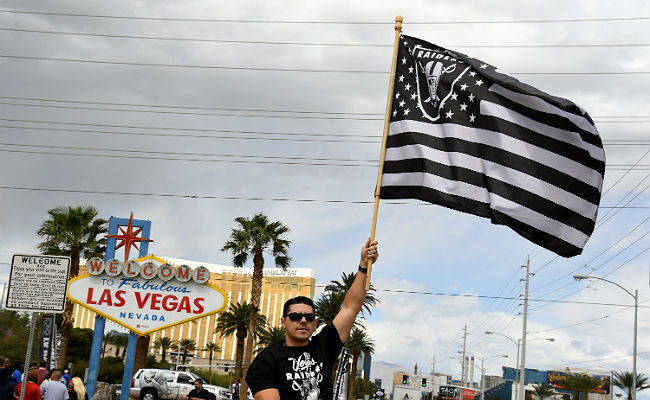 The Oakland Raiders aren't scheduled to move to Las Vegas for another few seasons, but they've already trying to make a huge impact in their future home city in a time of crisis.
The team has donated $50,000 to the Las Vegas Victims' Fund in the wake of the mass shooting at a music festival that killed more than 50 people and injured more than 400 on the Vegas strip.
TMZ reported the team's donation on Monday and confirmed it with a team spokesperson. The money was donated to a GoFundMe page set up by Clark County Commission Chair Steve Sisolak shortly after the attack occurred.
According to TMZ, the team also issued a statement saying "The heart of the Raider Nation goes out to Las Vegas." It lated tweeted the statement to fans online.
On Monday, the team tweeted out a link to the fund it donated to, asking fans to contribute of they could.
The act of terror began late Sunday night when a gunman began firing into a crowd of concertgoers from a balcony of the Mandalay Bay hotel. The shooting has been called "an act of pure evil" by president Donald Trump, and many in the sports world have mourned the tremendous, senseless loss of life. But Oakland appears to be the first major team to donate money in this way.
The Raiders are working to build a 65,000-seat domed stadium on a 62-acre site west of the Vegas Strip a cost of about $1.9 billion. The stadium is expected to open by 2020.