Poor Rashad. After nearly spending nearly two years away from MMA due to injuries, his most recent comeback hasn't looked good. The brash former champ has dropped two in a row and was quickly knocked out for the first time in nearly seven years at UFC on FOX 19 thanks to the heavy hands of Glover Teixeira.
To make things worse, his KO is producing sleepy time memes.
The madness started, as it often does, on The Underground, where the denizens would photoshop unconscious Rashad into a variety of cozy little positions.
User Ninpo Silva started off strong:
Followed up by two quick Rashad-centric children's tales from WhatIsLife:
Rashad may not be champion, but he is a princess. You can't take that from him.
Then things kind of fold-in on themselves in a Rashad Evans KO ouroboros as UG'er Ranier Wolfcastle combines Rashad's stanky leg face with his sleeping time body.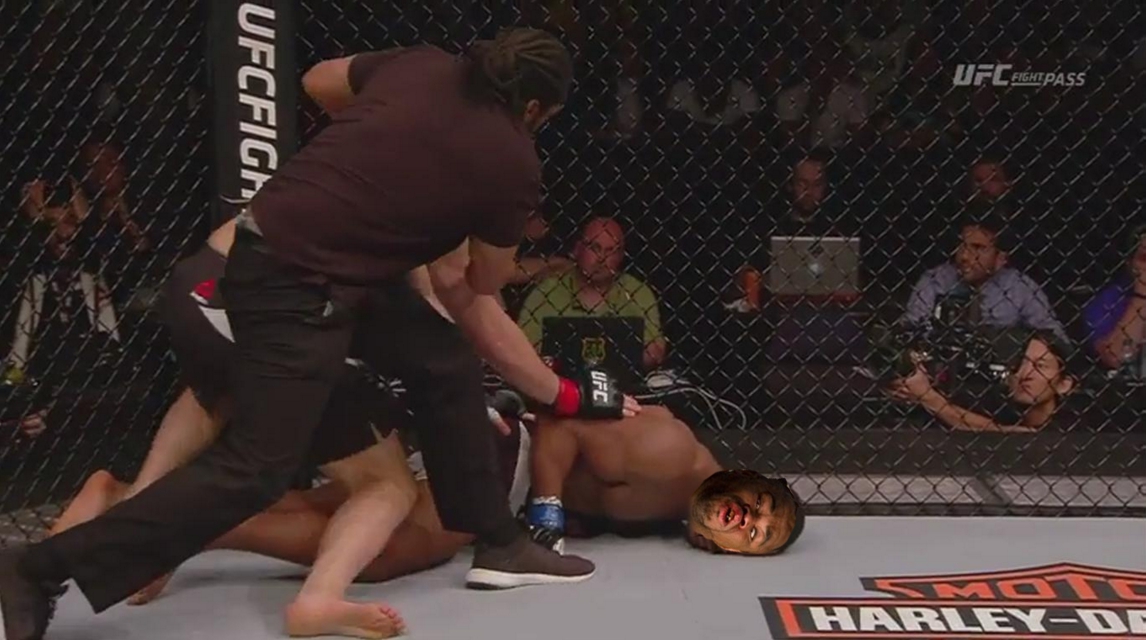 And what does Rashad dream about?
Where does Rashad go from here? At 36-years-old, he's clearly lost the spring in his step, and is already introspective following this loss. Will he hang him up, or risk becoming another meme?
(Via The Underground)