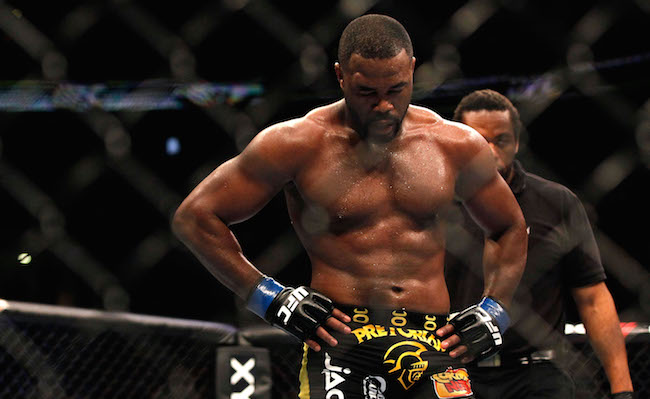 After an unwanted hiatus, former UFC light heavyweight champ Rashad Evans will be returning to the Octagon for UFC 209. According to the 37-year-old MMA vet, simply being cleared to fight was an emotional experience.
Evans has been shelved since late 2016. Scheduled to fight Tim Kennedy at UFC 205, the results of an MRI had him yanked off the card. A planned UFC 206 landing spot was then scrapped over the inability to get licensed in Ontario over his UFC 205 issue. Speaking with Fox Sports, Evans shared how it felt to be trapped in licensing limbo and what it was like to get the green light for the Sin City set card.
"I almost cried to be honest. It was an emotional thing for me because no fighter wants to go out like that, especially me," said Evans. "I didn't want to go out like that. I know one day this will be over and I feel like I'll be able to handle it but I just wasn't ready for it to end like that. I wasn't ready for it to end without me having a chance to compete again and have the feelings of how you feel going into a fight."
As fighters are wont to do after an unintended absence, Evans is billing himself as feeling "like a new kid on the block." (Not in the Jordan Knight sense, but you can imagine that if you like.)
"It's refreshing," offered Evans on being able to finally make his middleweight debut on Saturday. "I'm excited, I'm nervous, I have all those rookie feelings but I know I can do it because I've done it before."
His rookie feelings will be put to the test versus formidable Aussie judoka Dan Kelly this weekend. Las Vegas will be hosting a pretty sexy main card for fight dorks. Woodley vs. Thompson 2 toplines the card and a very intriguing interim lightweight title tilt between Khabib Nurmagomedov and Tony Ferguson serves as the co-main.
(Via Fox Sports)