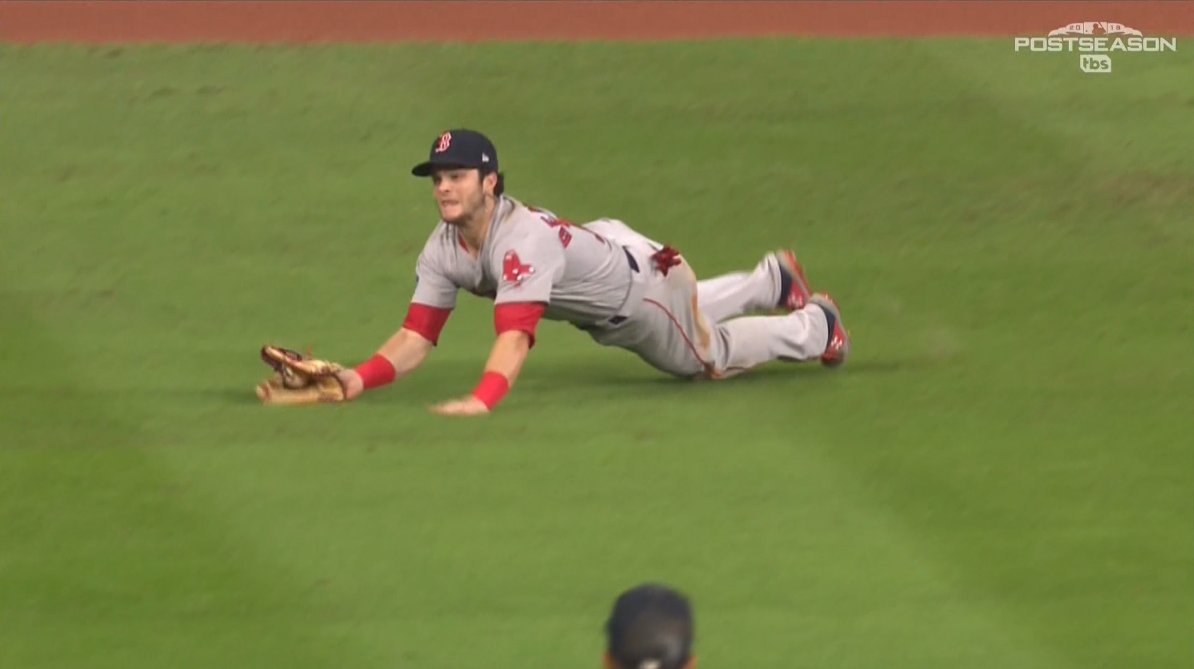 The Red Sox and Astros have played in some tense games this ALCS, with plenty of controversy and incredible plays made on both sides, but Wednesday night's Game 4 was the most insane yet.
The two teams went back and forth throughout the game, with Boston taking an early 3-1 lead before a George Springer blast and Josh Reddick single tied it up in the third. A Tony Kemp fourth inning home run gave Houston their first lead of the game at 4-3, but a Jackie Bradley Jr. two-run bomb gave Boston a 6-5 advantage in the sixth.
The Sox would hold onto the lead from there, but not without some drama. Houston struck out in the seventh with runners on second and third, down 7-5. Another strike out down 8-6 with a runner on third in the eighth ended a rally there, but an amazing diving catch from Josh Reddick with the bases loaded in the top of the ninth kept hope alive. However, in the bottom of the ninth, his effort was matched by Andrew Benintendi, who robbed Alex Bregman of a potential game-tying or winning hit with a diving grab of his own.

The radio call is incredible, as it made the Boston radio announcer literally fall out of his chair.
That play may be the difference between a 3-1 series lead going into Game 5 or a 2-2 lead with the Astros having the chance to take a series lead at home before the return to Boston. It was a tense final two innings for both sides, with Craig Kimbrel continuing to look shaky this postseason, but the Red Sox got the job done and now are in a commanding position to return to the World Series.