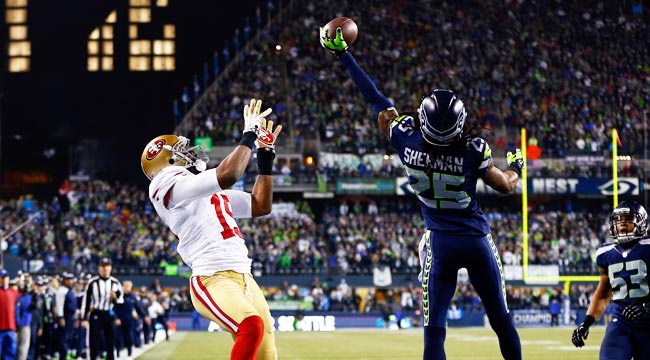 Richard Sherman didn't sit on the free agent market for very long. A day after being cut by the Seattle Seahawks, the All-Pro cornerback was quickly snatched up by the San Francisco 49ers on Saturday night.
Talk of the two teams meeting quickly became a contract on Saturday night, with Sherman choosing to join the rival 49ers and remaining in the NFC West.
ESPN's Adam Schefter reported that Sherman signed a 3-year deal with the club on Saturday. Details about the contract soon emerged: a $5 million signing bonus and a contract that tops out at more than $39 million.
Sherman was cut on Friday after a week where speculation ran rampant after it was reported he was saying his goodbyes to teammates. The Seahawks appear to be retooling their defense this offseason, as the team also traded Michael Bennett to the Philadelphia Eagles on Wednesday. Seattle reportedly met with Sherman earlier in the week and was unsure if they would trade, cut or keep him. They opted to cut him on Friday afternoon.
Now they'll have to play against Sherman a lot over the next few years if he plays out his contract in San Francisco. At the very least, they'll see him twice this fall.